Wood & Pilcher's Letting & Management Department, established in 1992, manage a substantial number of residential properties throughout Tunbridge Wells, Crowborough, Heathfield, Tonbridge and Southborough, as well as surrounding villages.

Our specialist team of experienced staff are pleased to offer a comprehensive range of services from all offices and consider your property to be one of your most valuable assets. As such we have developed longstanding relationships with many of our Client Landlords, who may be based either locally or overseas, which is proof of the quality of service that we aim to provide.

We work closely with all of our Residential Sales branches to provide practical advice on selecting suitable investments and can professionally manage individual properties or a large portfolio on behalf of Clients.

As licensed members of the Association of Residential Letting Agents, we follow their strict code of practice to the benefit of both Landlords and Tenants and are part of the Propertymark Client Money Protection Scheme. More information can be found here: http://www.propertymark.co.uk/media/1045366/conduct-and-membership-rules.pdf and our certificate can be found here: Click Here
Members of..
Association of Residential Letting Agents





The Association of Residential Letting Agents, formed in 1981, is the UK's foremost professional and regulatory body for letting agents in the UK. Its members are professionals working at all levels of letting agency, from business owners to office employees. Membership is achieved only by agents who demonstrate that they have a thorough knowledge of their profession and that they conduct their business according to current best management practice.
As a leading player in the property industry, ARLA offers significant benefits to letting agents and consumers alike.


The Guild of Property Professionals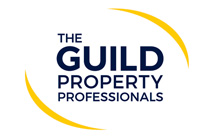 The Guild of Property Professionals is a National Network of carefully selected Independent Estate Agents working together to ensure a 'best in class' service to the public. As active Agents of the Network, our Members pride themselves on building loyal, reputable and professional local businesses that depend greatly on the quality of service they provide to their clients.

Property Ombudsman





The Property Ombudsman came into being on 1 May 2009. Formerly, the Ombudsman for Estate Agents (OEA), the name change was made to reflect the broader jurisdiction in relation to Complaints we are now able to deal with, e.g. Sales, lettings, commercial and overseas.

The Ombudsman for Estate Agents (OEA) Scheme was established on 1 January 1998. The Scheme is open to all those firms of estate agents with a principal, director or partner who is a member of the National Association of Estate Agents (NAEA) or Royal Institution of Chartered Surveyors (RICS); to all corporate estate agents, defined as those who are subsidiaries of a bank, building society or insurance company, or are themselves quoted on the Stock Exchange and to other estate agents who are sponsored and seconded by existing member agents. From June 2006, the OEA extended its services to Lettings and Property Management agents.