From invigorating sea breeze and stunning vistas from your window to the best local businesses and attractions right at your doorstep; who wouldn't love to be beside the seaside? Despite common belief, this laid-back, picture-perfect lifestyle is attainable if you know exactly where to look. To cut your search short, we have found some of the most affordable seaside locations in the UK based on their current average house prices…
Great Yarmouth, Norfolk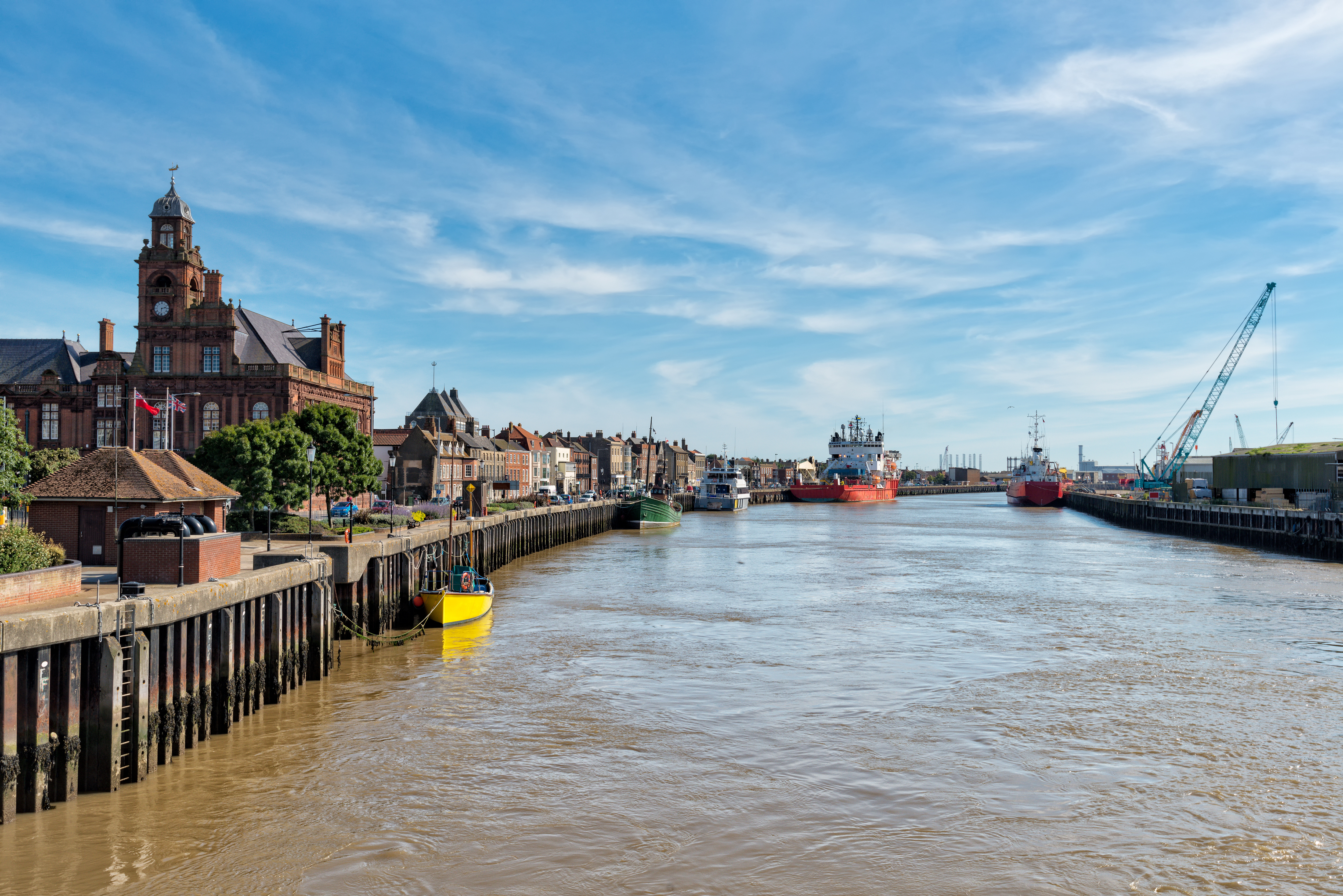 Known as the 'Sunshine Coast' in summer, Great Yarmouth and its picturesque seafront make up the ideal escape for Brits seeking sunshine.
One of the prominent features of Great Yarmouth is its extensive coastline, which stretches for miles and includes several beautiful sandy beaches. These beaches, such as the popular Yarmouth Beach, attract visitors who come to enjoy the sun, swim in the sea, and engage in various water sports and activities.
The town itself has a mix of traditional and modern elements. It boasts a historic marketplace and a charming town centre with narrow streets lined with Victorian and Georgian buildings. The Market Gates Shopping Centre offers a wide range of shops, boutiques, and eateries for visitors to explore.
With the average price of a home being £218,625*, Great Yarmouth is an exceptional place to retire and relocate.

North Tyneside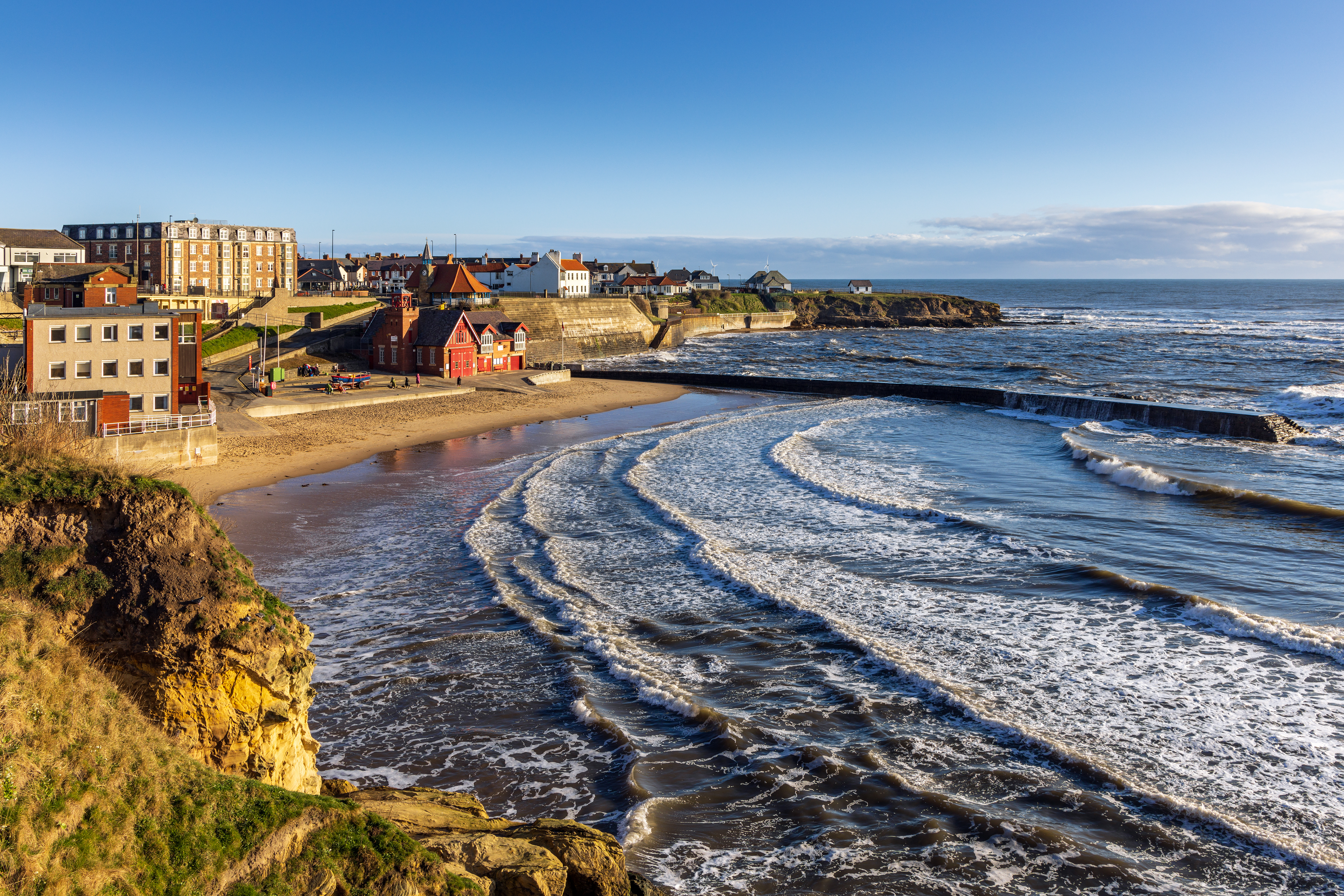 North Tyneside is known for its diverse mix of urban and rural landscapes. It is bordered by the city of Newcastle upon Tyne to the west and the North Sea to the east. The area offers a combination of picturesque coastline, charming towns, and suburban areas. Some of the notable towns within North Tyneside include Whitley Bay, Wallsend, Tynemouth, and Longbenton.
North Tyneside boasts a number of attractions and landmarks. Tynemouth Castle and Priory, located on the coast, is a historic site with a ruined castle and monastery dating back to the 7th century. The area is also known for its beautiful beaches, including Longsands Beach in Tynemouth, which attracts locals and visitors alike.
Property prices in this stunning location average at a reasonable £212,311*.

Hartlepool, County Durham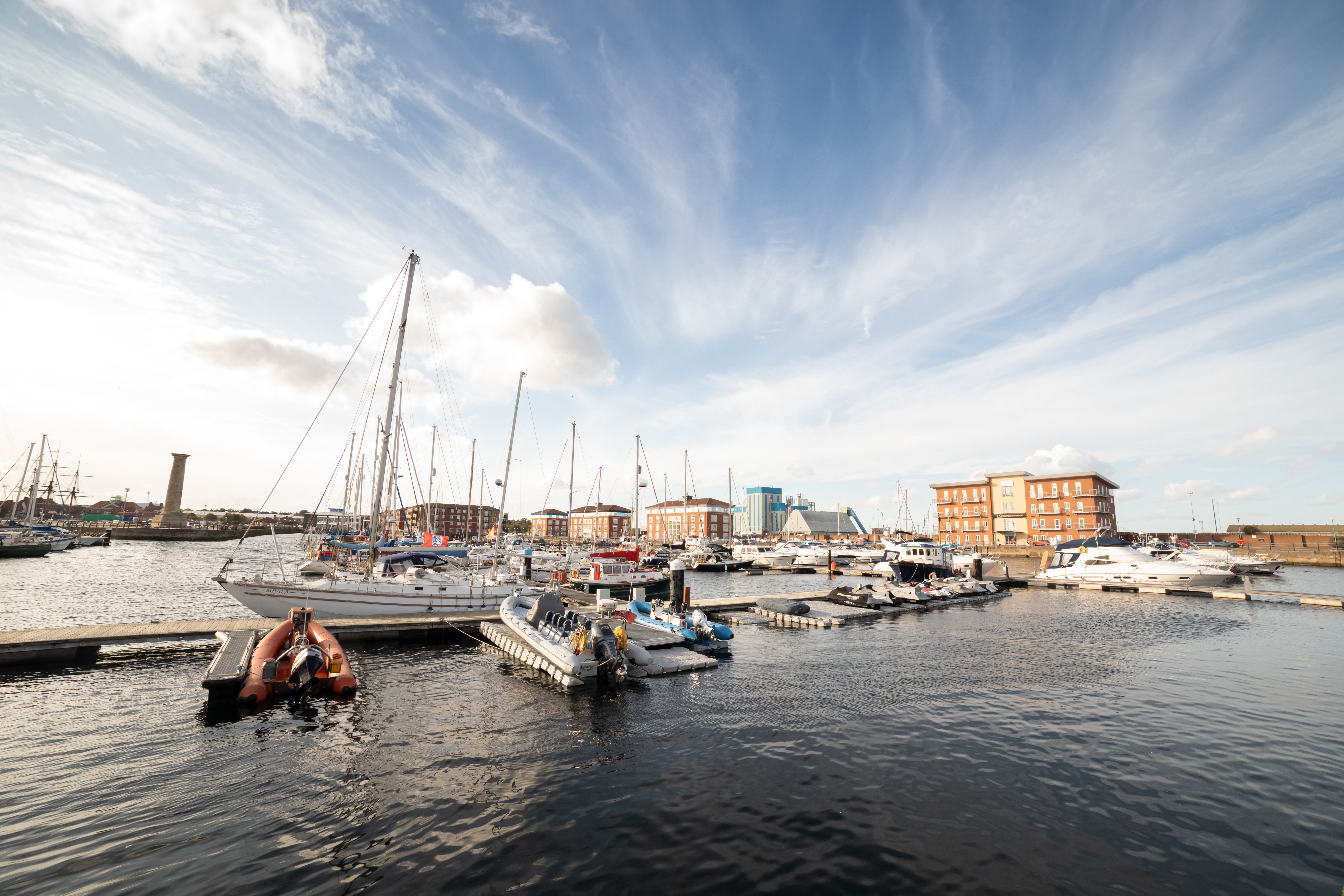 Located in County Durnham, Hartlepool is a charming port town with a population of around 300,000. Residents of this exceptional yet affordable location benefit from the rare mixture of stunning coast and rolling British countryside.
Hartlepool boasts a number of beautiful beaches, including Seaton Carew Beach and North Sands. These sandy stretches provide opportunities for leisurely walks, picnics, and seaside activities during the summer months.
The beautiful town centre has evolved into a place where tradition and progress coexist, attracting both residents and visitors alike with a reasonable house price average of £139,000*, or £128,960* in County Durham.

Plymouth, Devon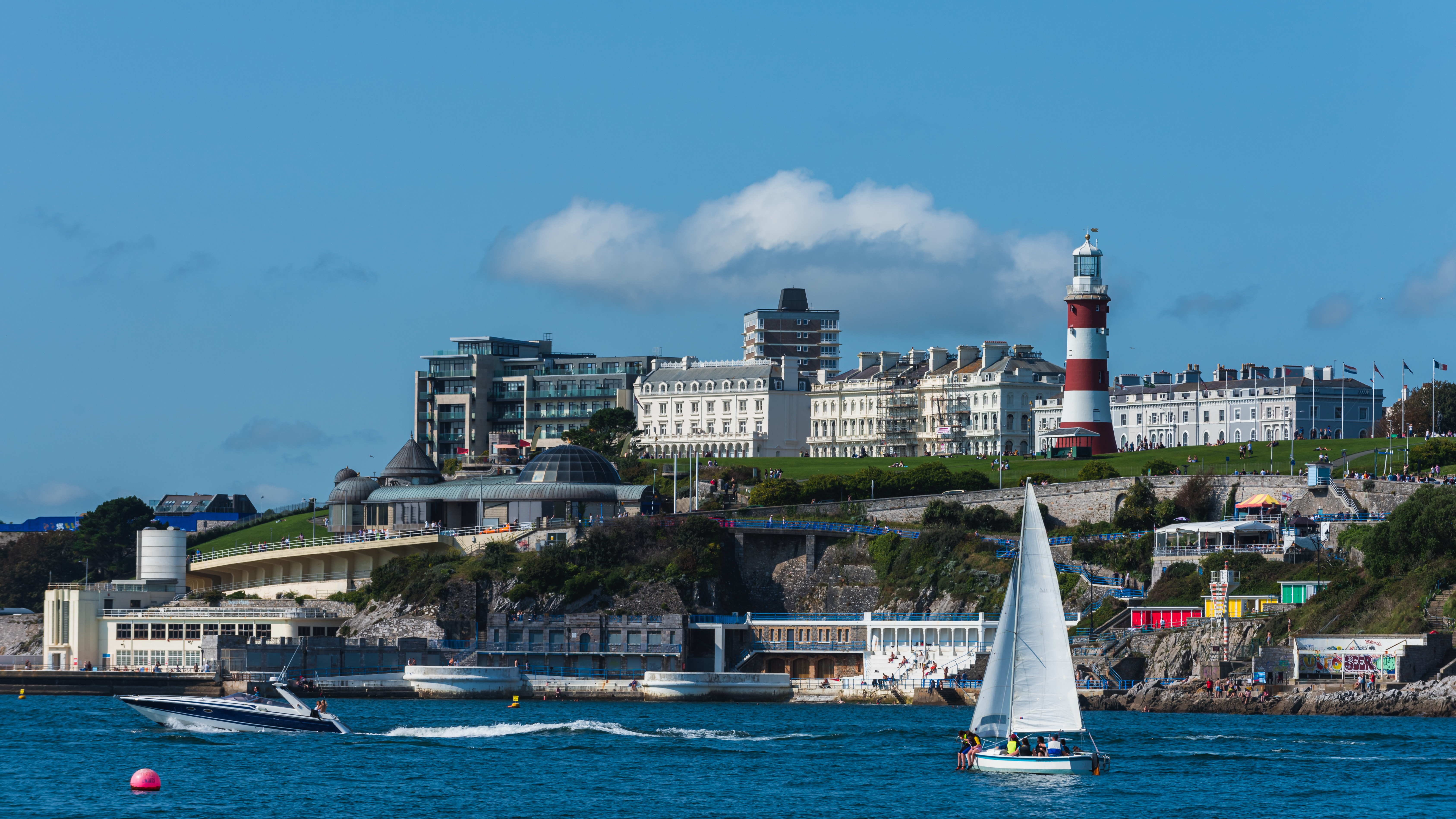 Plymouth is the largest city in Devon and serves as its administrative and cultural centre. One of the defining features of Plymouth is its stunning natural harbour, known as Plymouth Sound. This expansive bay has played a significant role in the city's history as a strategic port for centuries. It has served as a base for numerous famous maritime expeditions, including the voyage of the Mayflower, which carried the Pilgrims to the New World in 1620.
In addition to its cultural and historical significance, Plymouth boasts beautiful natural surroundings. Dartmoor National Park, a vast moorland known for its rugged landscapes and prehistoric remains, is located just a short drive away. The city's coastal location also offers opportunities for water sports, boating, and stunning coastal walks along the South West Coast Path.
Property prices in Plymouth average at £217,222*, so if you're dreaming of Devon, this might just be the spot for you.

Antrim, Northern Ireland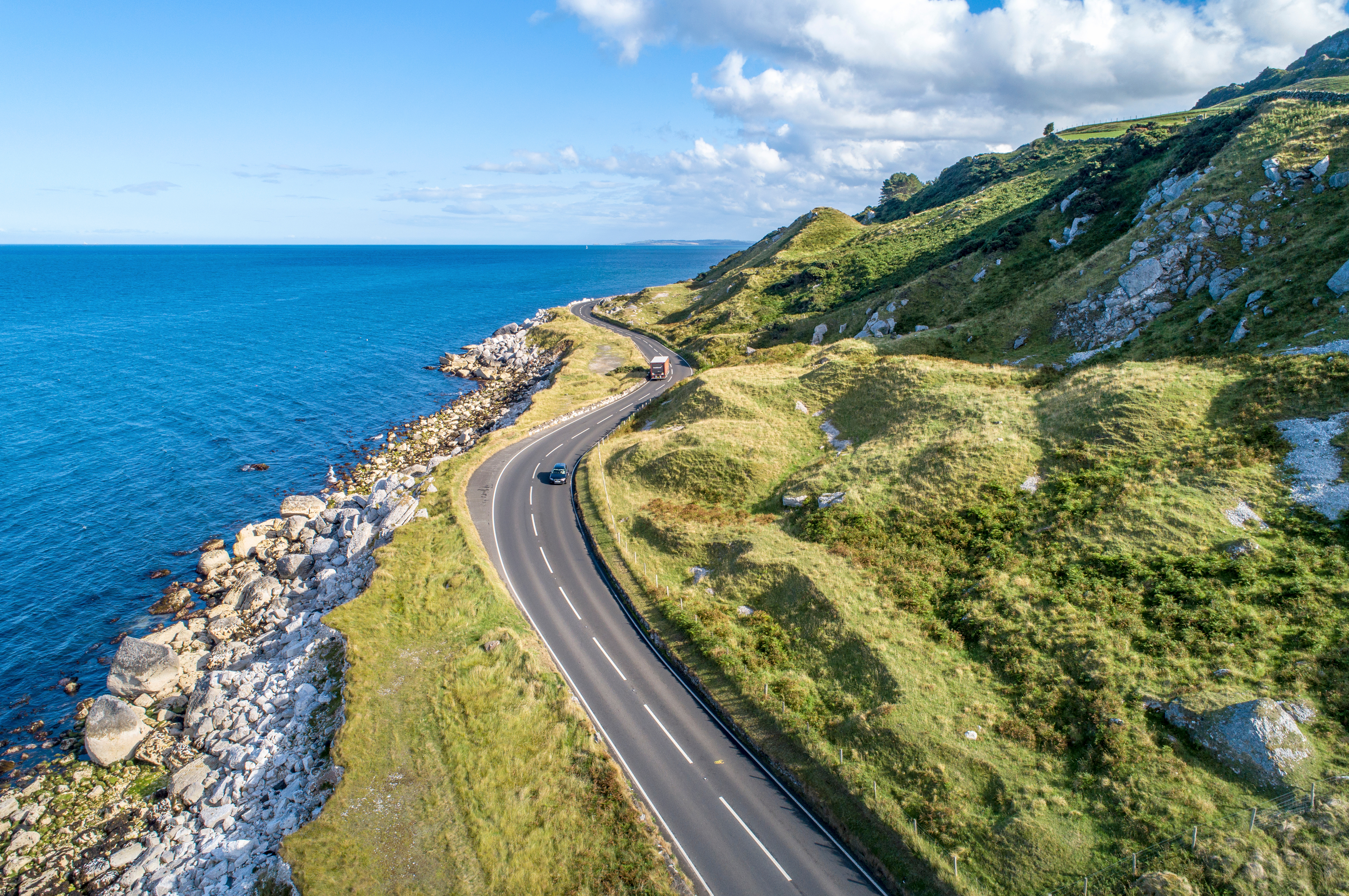 The town of Antrim is situated on the banks of the Six Mile Water River and has a population of around 23,000 people. It is known for its picturesque surroundings, including Lough Neagh, which is the largest freshwater lake in the British Isles and is located just a few miles west of the town.
Antrim's coast is renowned for its breathtaking beauty and dramatic landscapes. One of the most iconic coastal features in Antrim is the Causeway Coastal Route, which stretches along the northern coast of the county. This scenic road offers stunning views of the rugged coastline, picturesque beaches, towering cliffs, and crashing waves of the Atlantic Ocean.
Property prices in this charming town average at just £177,272* allowing residents to experience the best of Northern Ireland, for less.

Need help managing your investment or you have a property that's ready to sell? Get in touch with your local Guild Member today.