If it seems that no amount of cleaning can scrub away the 'cluttered' feeling in your home, a little bit of order could be all that's missing. Here are some easy top tips to help you cut out the chaos and restore harmony in your home in time for spring…
Use the 'one in, one out' rule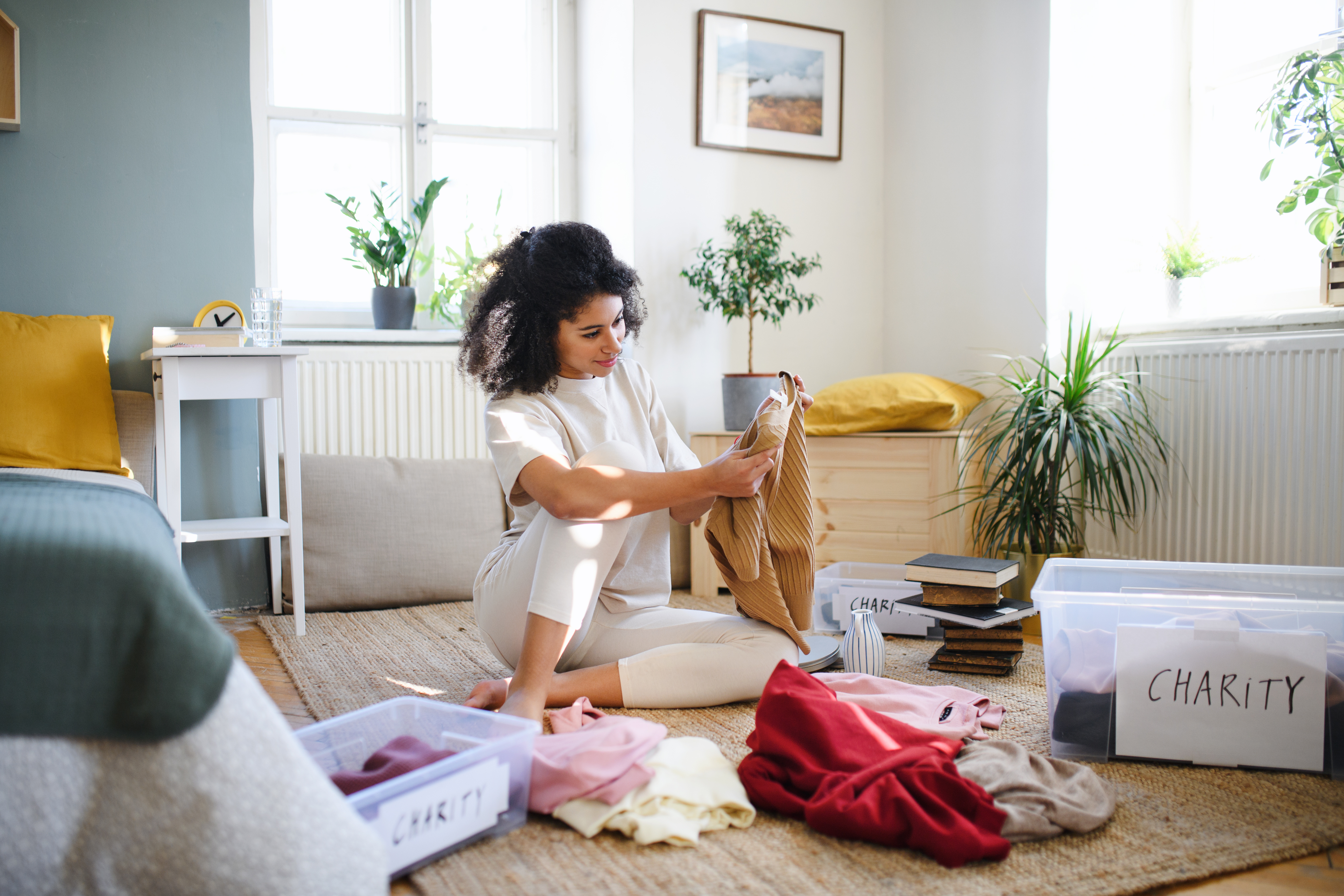 If you're an avid shopper who likes to keep up with current trends, your wardrobe might be bursting with forgotten fragments of fashion history! Keep your wardrobe fresh and free of excess by donating a piece of clothing or a pair of shoes per every new purchase.
Reclaim unused spaces
Although your spare room may have become a great storage space over the years, there's probably heaps of potential hiding underneath boxes of books and clothes. Bring your spare room back to life by sifting through the chaos and organising items into more suitable spaces or a box for donating. Once your room is clear again, consider whether switching up the room's purpose will encourage you to use it more often. Would a home office be more suitable? Or perhaps a gym or a walk-in wardrobe?
Make organisation easy with a drop zone
Clear out the shoe closet in your entryway and create a nifty 'drop zone' with hooks and wicker baskets. The idea is to be able to pick and pack for the day before you leave, so organise all your daily handbag essentials and place them in neat sections. Allocate a spot for your umbrellas, your bags, wallets, or even your favourite lipsticks – anything that you would usually have to scramble to find before leaving the house.
Inventory your kitchen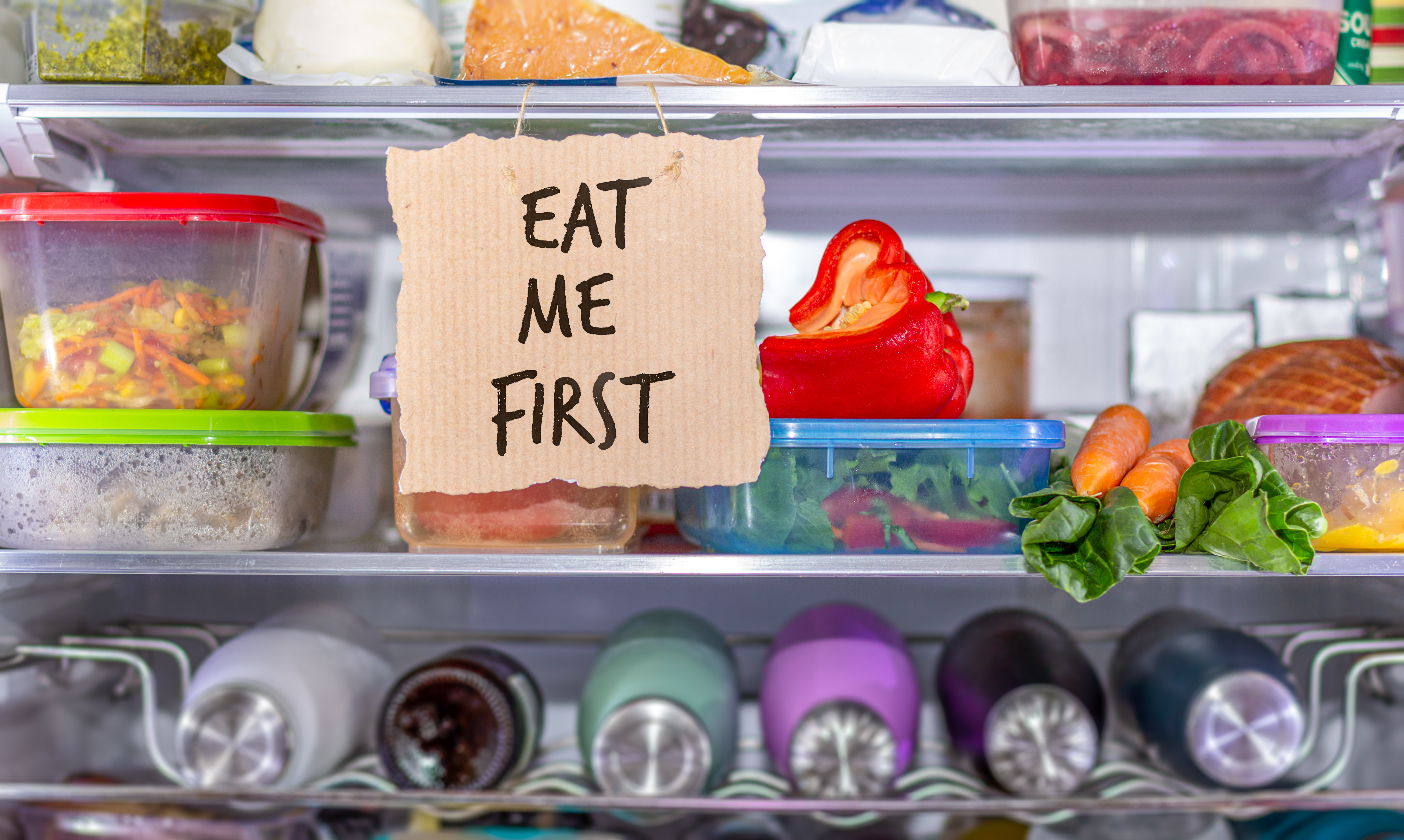 Don't let the fridge overfill! Food waste is entirely preventable and one of the best ways to keep your bin from piling up with uneaten or out of date food is to organise your fridge and cupboards. Designate a shelf for each food group, utilise Tupperware and zip-lock bags, and consider meal planning to ensure leftovers are eaten. You can also trim down your wastage by ensuring that you rotate your fridge's contents according to dates, use the 'first in, first out' rule by moving fresh items to the back of the fridge and bringing anything left over forwards.
Hang your reusable bags by the front door
Most of us can admit to hoarding reusable bags in cupboards and drawers, but this habit is no friend to the environment, and no one wants to waste valuable drawer space! Hang your reusable bags by the door or fold them into a basket by your shoes, and you'll always be reminded to grab one on your way out.
Create mini destinations
Mess is often a result of forgetting to return objects to their homes after using them. Storing things where you need them is a great way to avoid messiness, and you can do this by creating stations around your home for specific items. Examples of these mini destinations could be a coffee station, a homework corner, a bar trolley – anything that swaps out storage for display! This technique will encourage you to put things away as you will have everything you need, where you need it.
Discard old tech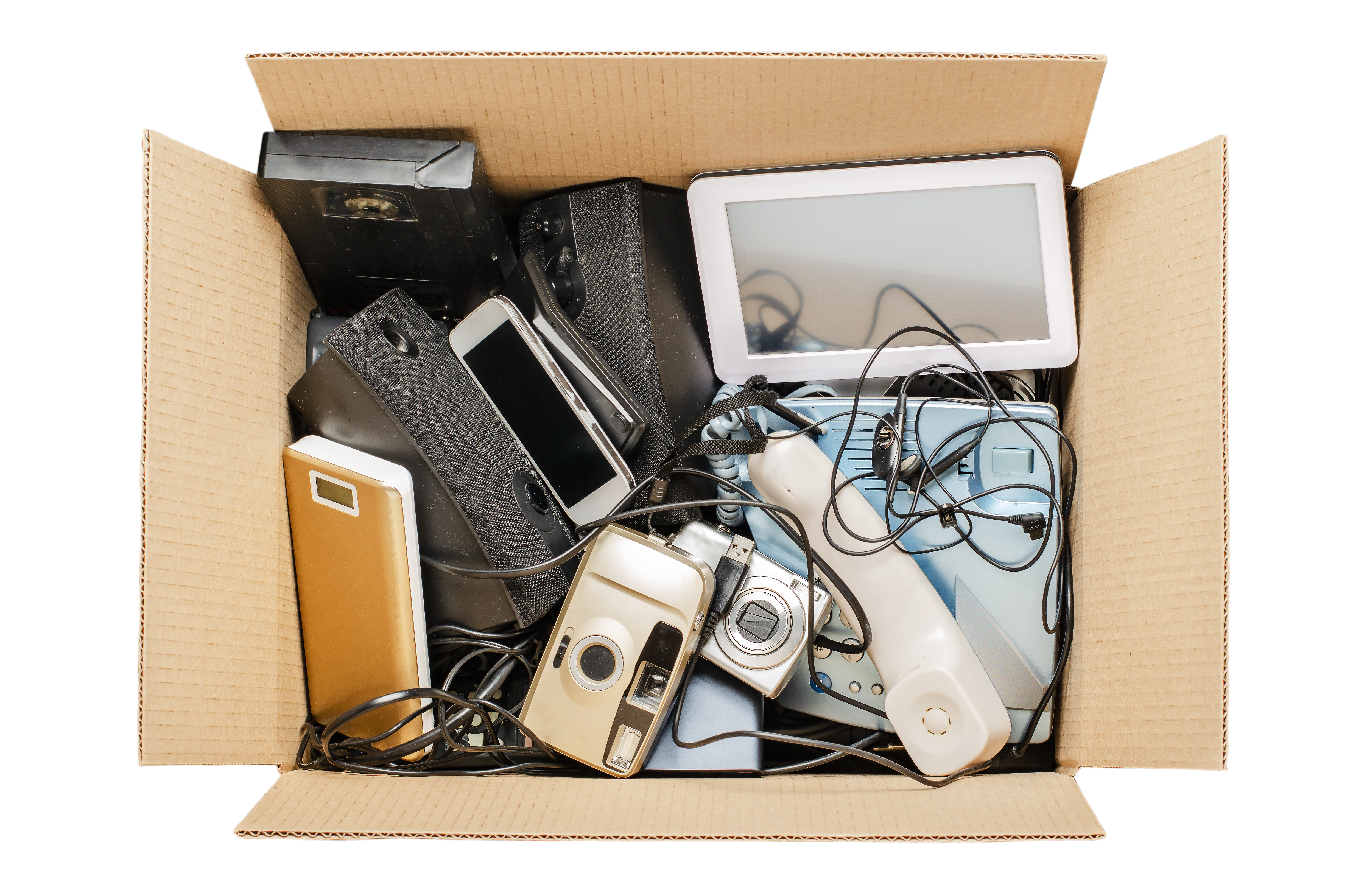 Unless you plan on opening up a museum of old phones or a graveyard of outdated computers, it's time to untangle those old wires and clear your office space of anything that's reached the end of its lifespan. Consider selling your items online or recycling them – many tech retailers will gladly accept old or broken devices, so have a look good look online and purge your house of its forgotten gadgets!
Contact us  
If you're looking to sell your property or would like more help with preparing for your next big move, contact your local Guild Member today.