Exposed brick walls are a classic design feature for homes as far apart, style wise, as period barn conversions and industrial loft spaces. But what are your options if the rough and raw look is a little too unfinished for your interior design tastes?
The current trend for cottagecore, or its grown-up cousin 'rustic vogue', celebrates the authenticity and comforts of natural materials, which means plastering over the brickwork is a complete no-go if you want the building to retain its rustic look with a raw edge.
But here's a thought – perhaps you could paint the brick wall? You'll be amazed by the transformative effect that can be achieved with this deceptively simple technique. You've no doubt heard the saying 'success is 90% preparation and only 10% perspiration'? With this firmly in mind, let's take a look at what you should consider when painting interior masonry.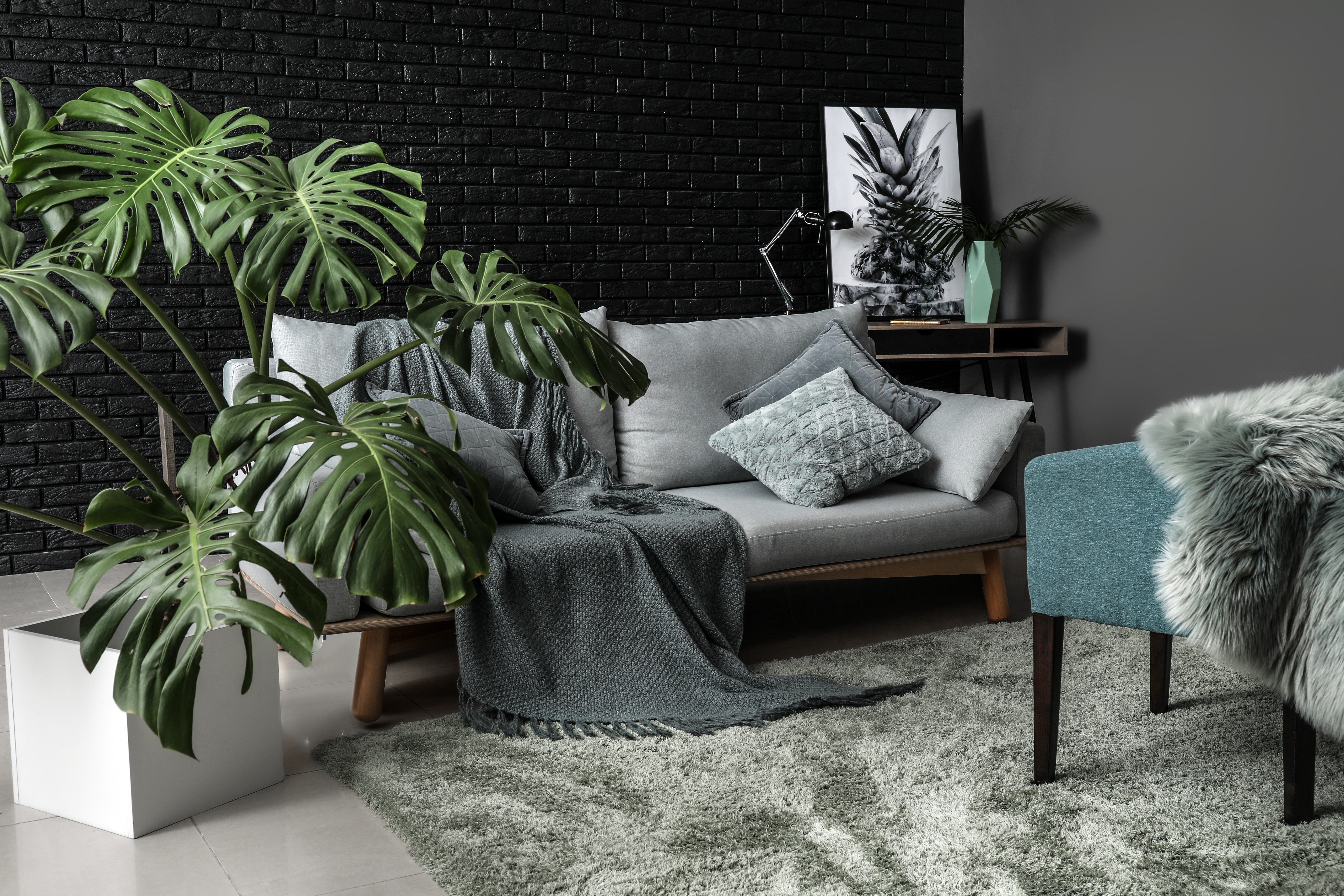 Check and clean the bricks
Before you get carried away with putting a new colour on the wall, it is essential to check the condition of your brick wall first and prepare the surface properly. Remember that bricks are porous and react to changes in moisture. Water can get trapped in humid spaces such as kitchens and this can lead to cracks and splits as well as signs of efflorescence – white chalky patches that are essential salt left behind when water evaporates.
Make sure that the bricks are sound and secure, removing any loose or flaking material. Get a stiff wire brush and some sugar soap and clean the entire area. Rinse the wall to get rid of any residue and let it dry completely before you start painting. This is important as the paint won't adhere on a damp wall, and you could end up with visible lines and blotches.
Carry out minor repairs
An old brick wall is likely to have suffered moisture ingress at some point. This could have led to splitting which will show as little lines and cracks in the brickwork. You can cut corners and paint over the cracks with high gloss acrylic paints hoping that the paint will fill the crack, but this may not give you a good enough result.
A better way would be to mix some sand and cement and carry out mortar repairs as needed, or use a lime-based mortar for period masonry that needs to 'breathe'. You can also use a reliable caulk or filler, but do make sure it's the kind you can paint over.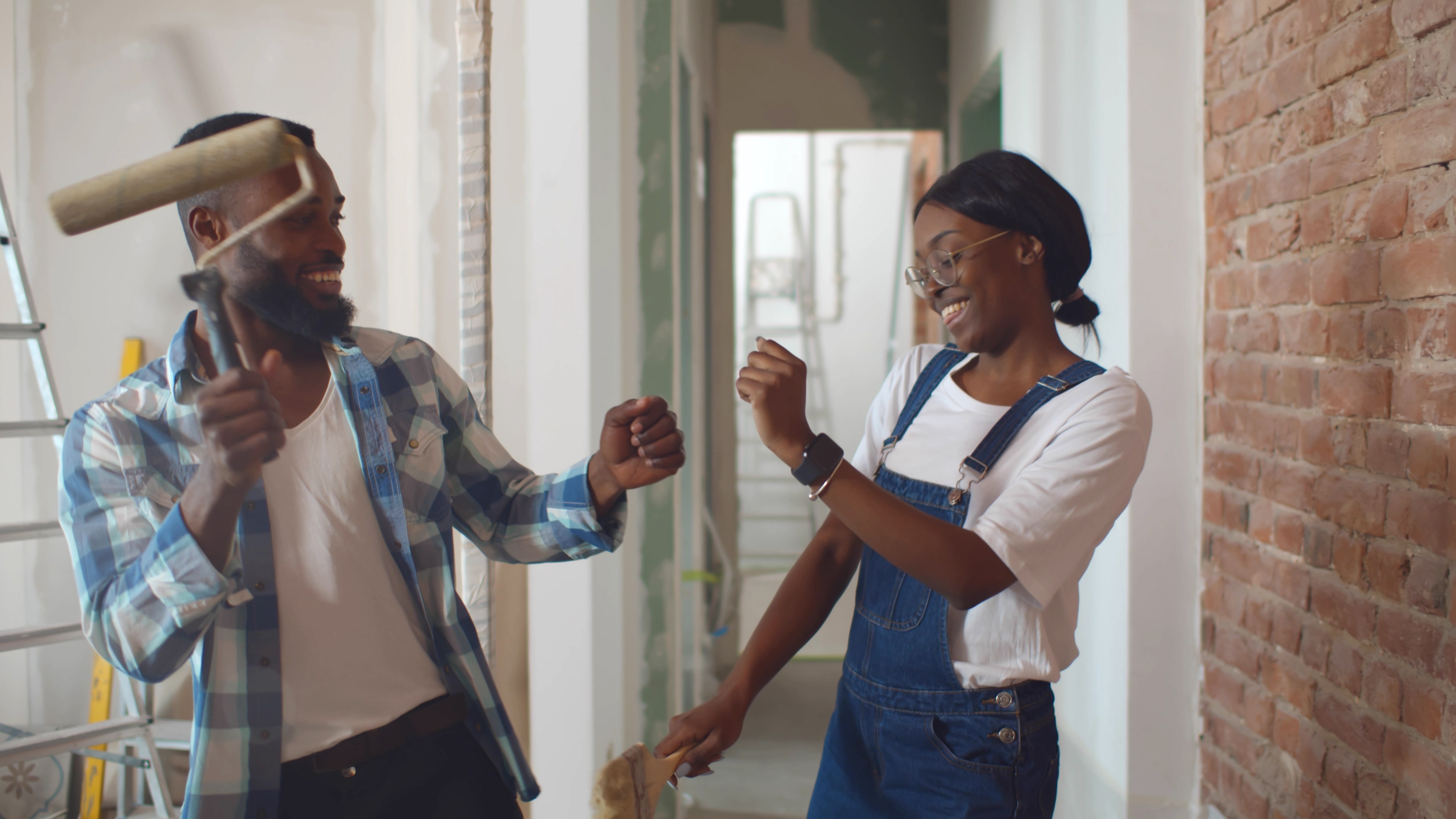 It's prime time
Now that your brick wall has been cleaned and repaired, look at it carefully to check if it's ready for painting. Is the brickwork dusty? If so, consider using a stabiliser or bonding agent prior to painting, which will bind the surface of the bricks and prevent dust getting in the way of your paint. Are there any stains on the wall? Apply a stain blocker on areas of staining to stop them from bleeding through and give you a better finish.
Priming brickwork carefully before painting is an essential step to help the paint adhere. Use a primer made for brick and masonry – the product may be a bit thin but this helps it to penetrate into the porous surface and bind chalk and dust. Select a water-based primer for acrylic paint, or oil-based primer for oil paints.
Right tools for the job
You may have spent a long time choosing the perfect paint colour and finish – but what about the choice brush or roller you are intending to use? The right tools are just as important to achieve the best quality finish.
A roller will be able to cover a large area more quickly and efficiently than a paint brush, and a long-pile roller can take more paint, achieving easier and better coverage on a rough surface such as brickwork. Short-pile rollers are excellent for working on interior surfaces like smooth plastered walls since the roller's shorter fibres hold less paint. However, they are more of a hindrance than a help when it comes to working on uneven and deep surfaces such as masonry.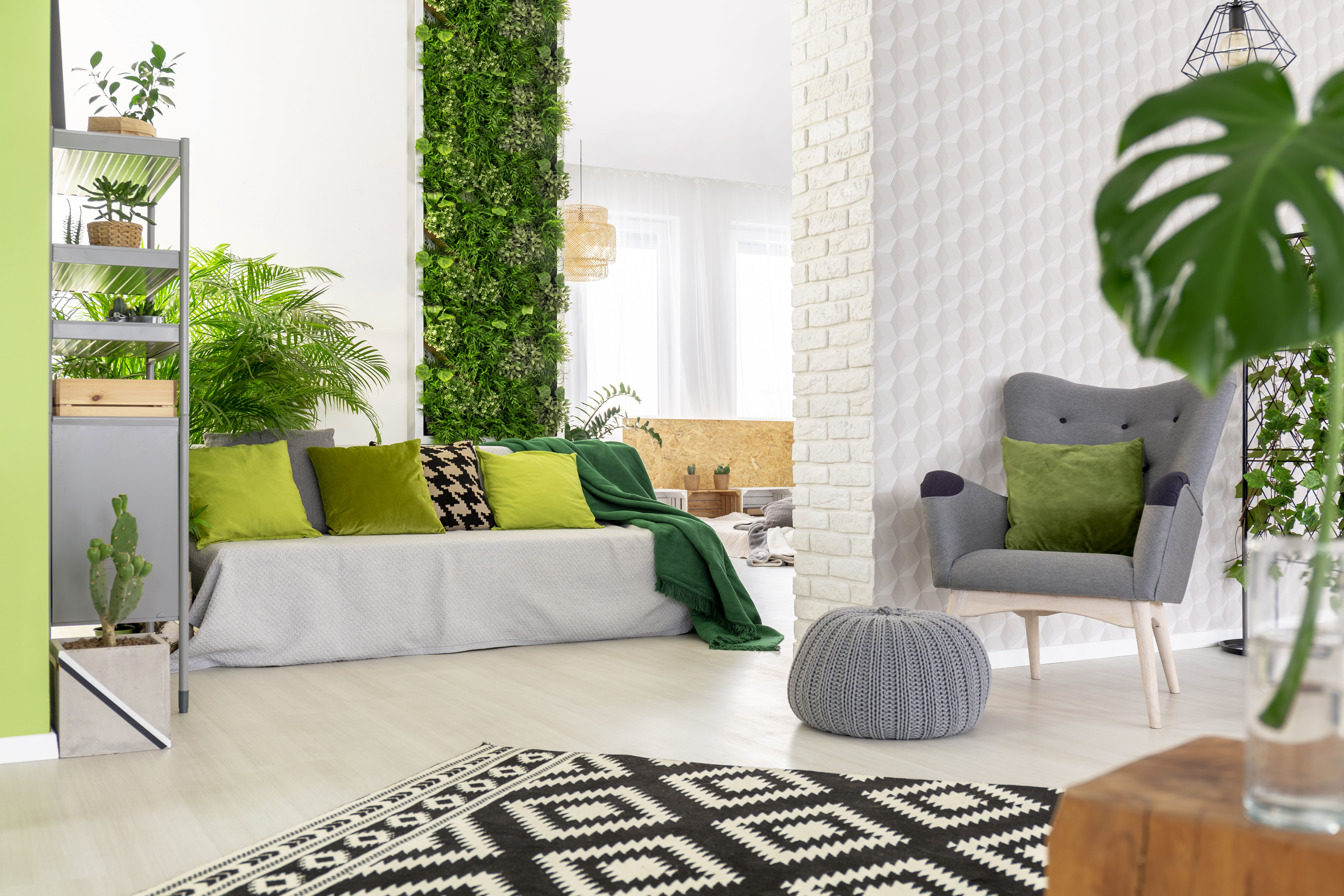 Your choice of paint
Finally, you're ready for the top coat in the colour of your choice. As long as you've primed properly, any sheen or formula should work – flat, eggshell or high gloss, the latter being most resistant to staining. Water-based paint will dry quicker and will also be easier to clean up, while oil-based paints dry to a harder and more durable finish. Remember to use a brush for cutting in around the edges and corners of the brick wall where it meets with a different texture on the wall ceiling.
Finally, remember that less is more when it comes to applying coats of paint. While you want the surface to be properly covered, it is unwise to apply more than three coats of paint without running the risk of it looking thick and uneven on the wall.
Contact us today...
Are you considering selling your home? Contact your local Guild agent today to see how they can help you sell your property fast, and at its true value.