From volunteering at animal shelters to hosting bake sales, the community service and charitable events from Guild agents has been unparalleled in 2017. Guild agents have been hosting events, sponsoring charities and funding community programmes throughout 2017. Take a look at some of the amazing work they achieved this year by our members.
Moss Properties, Doncaster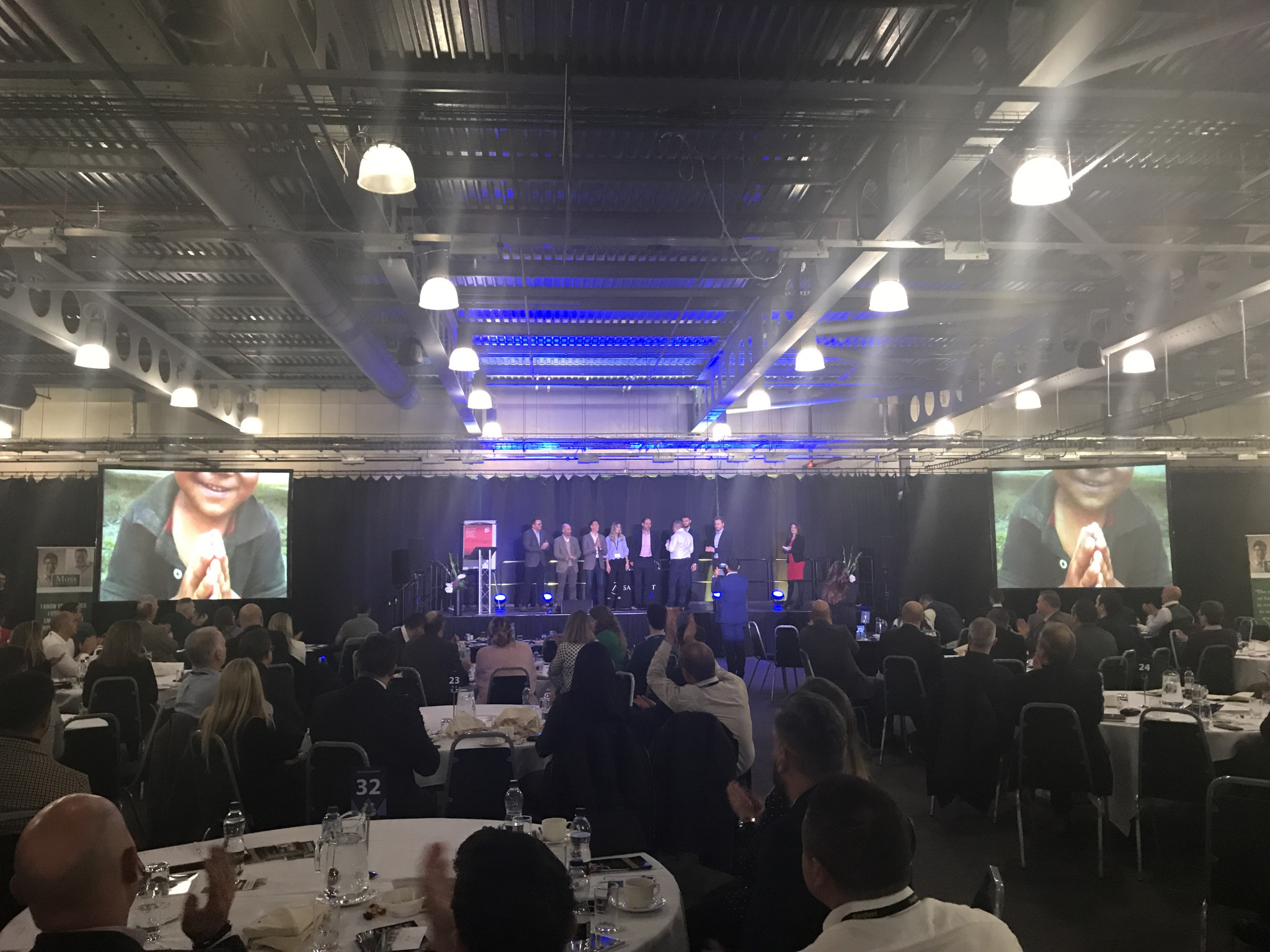 For the second year running, Moss Properties hosted Sanjfest, a day conference in November. Around 300 agents from across the UK attended to learn about new trends in the property industry and assist the funding of a housing project in Nepal. A portion of the ticket price was donated to the cause, as well as the Heads of Tails game on the day. The whole event raised £3,700 which will provide almost three houses in a village in Nepal that was flattened by devastating earthquakes in 2015. Moss Properties will host Sanjfest 3 in London in November 2018.
Mark Evans & Co, Tamworth
Mark Evans & Co are proud supporters of the Guide Dog Association. In 2017, they have seen canine guide, Gismo complete his Guide Dog training and Fifi is very close to finishing her teaching. Mark Evans & Co have been sponsoring this programme and will not only continue this in 2018, but look to support more charities in the future as well.
Royston & Lund, Nottingham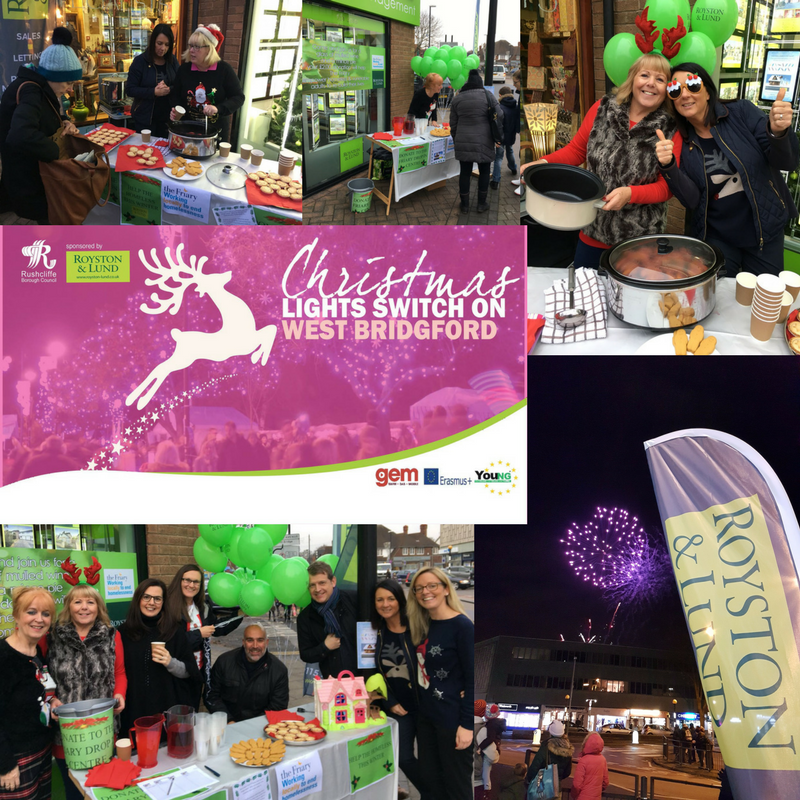 This year, Royston & Lund took part in two fantastic fundraisers. The first was a pyjama day for Children in Need in November, which involved a bake sale and wet sponge throwing game. The day raised an amazing £501.75. Royston & Lund sponsored the West Bridgford Christmas Lights Switch On in December, raising a further £550 for The Friary, a local homeless charity in Nottingham which has around 15,000 visits each year.
M&M Estate and Letting Agent, Kent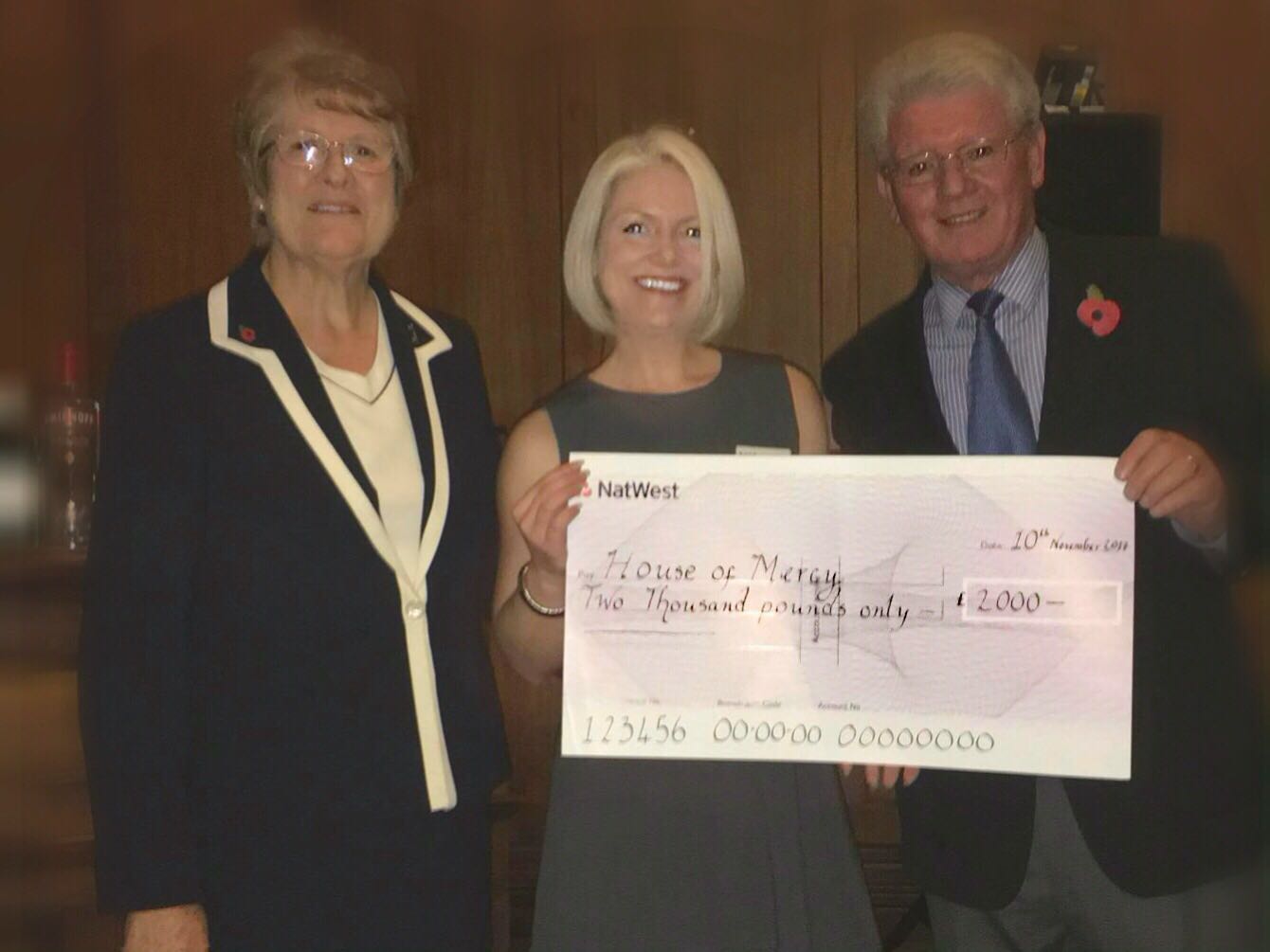 In September, Lindsey West, Sales Manager from M&M Estate and Letting Agent ran a half marathon to support The House of Mercy Homeless Hostel in Gravesend. Lindsey not only raised an incredible £2,000, but also inspired her colleagues to get involved in charity. This December they are holding a reverse advent calendar where staff, customers and friends bring one item a day to a collection to help the local homeless have a warm and happy Christmas.
Hodders, Surrey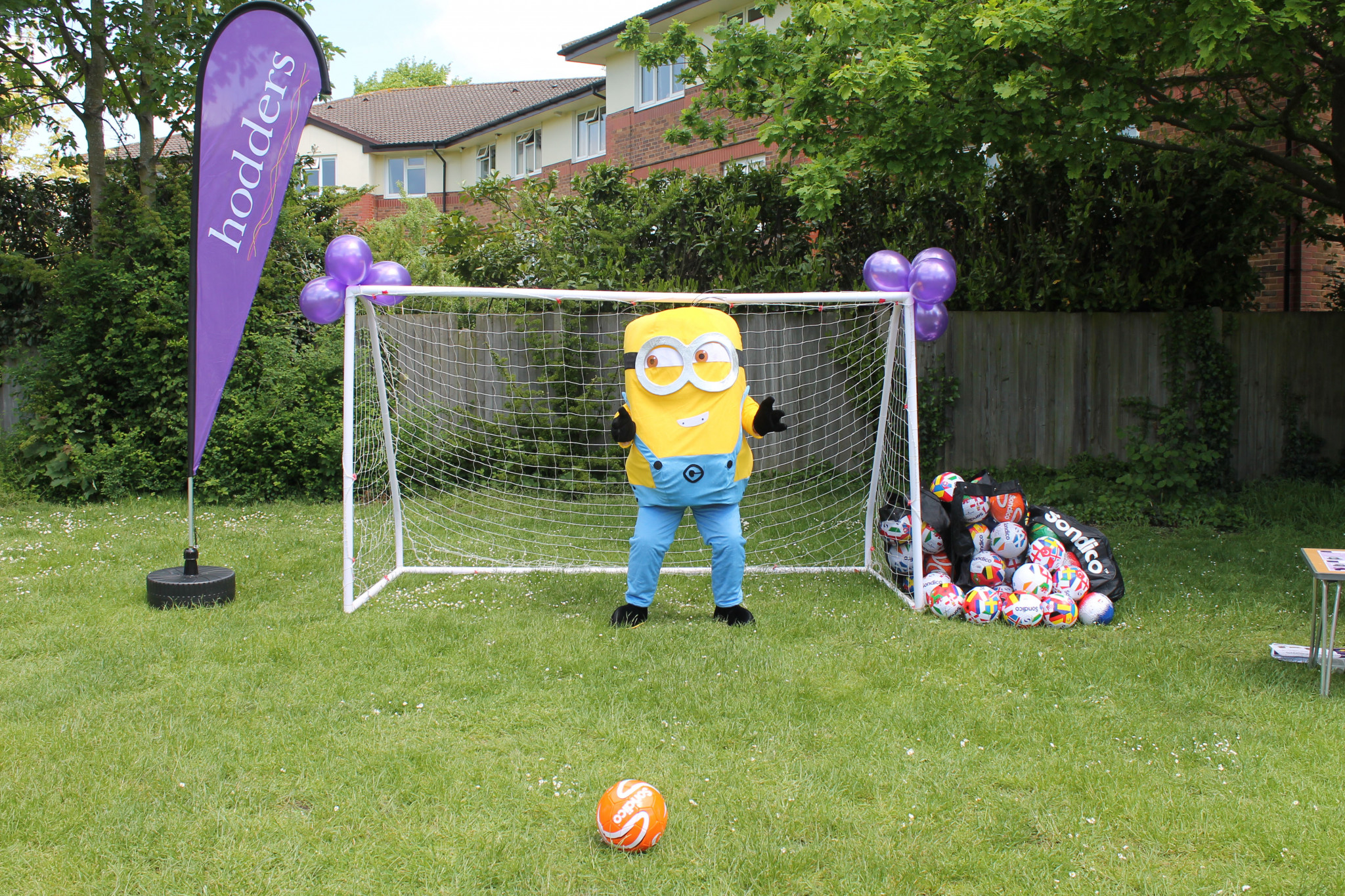 Hodders has supported their local community through a number of events in 2017, including: children's colouring competitions and fancy dress days where staff dress up as minions and emojis. Hodders has funded the new trim trail at St Anne's Catholic Primary School in Chertsey, and worked alongside Runnymede Council to launch the Living Well Event for all ages to encourage healthy living.
Holroyd Miller, Wakefield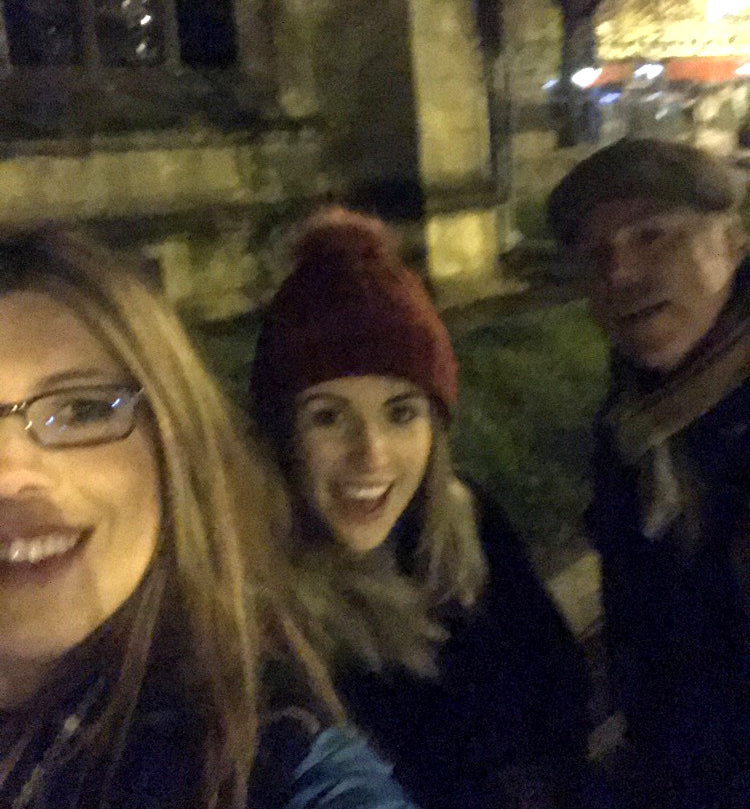 Holroyd Miller has contributed to three fantastic local charities this year, and actively engaged with local schools to fund sporting events and trips. Staff took part in the '20 Not Out' sleep out in November, raising £1,225 for the Community Awareness Programme (CAP). In addition, Holroyd Miller was the principal sponsor at the Wakefield Beer Festival, raising over £10,000 for the Wakefield Hospice. Finally, their sponsorship of the Wrenthorpe Rangers Good Club U15s has kitted the team ready for their overseas tour in Portugal.
Kimmit Lettings, Tyne and Wear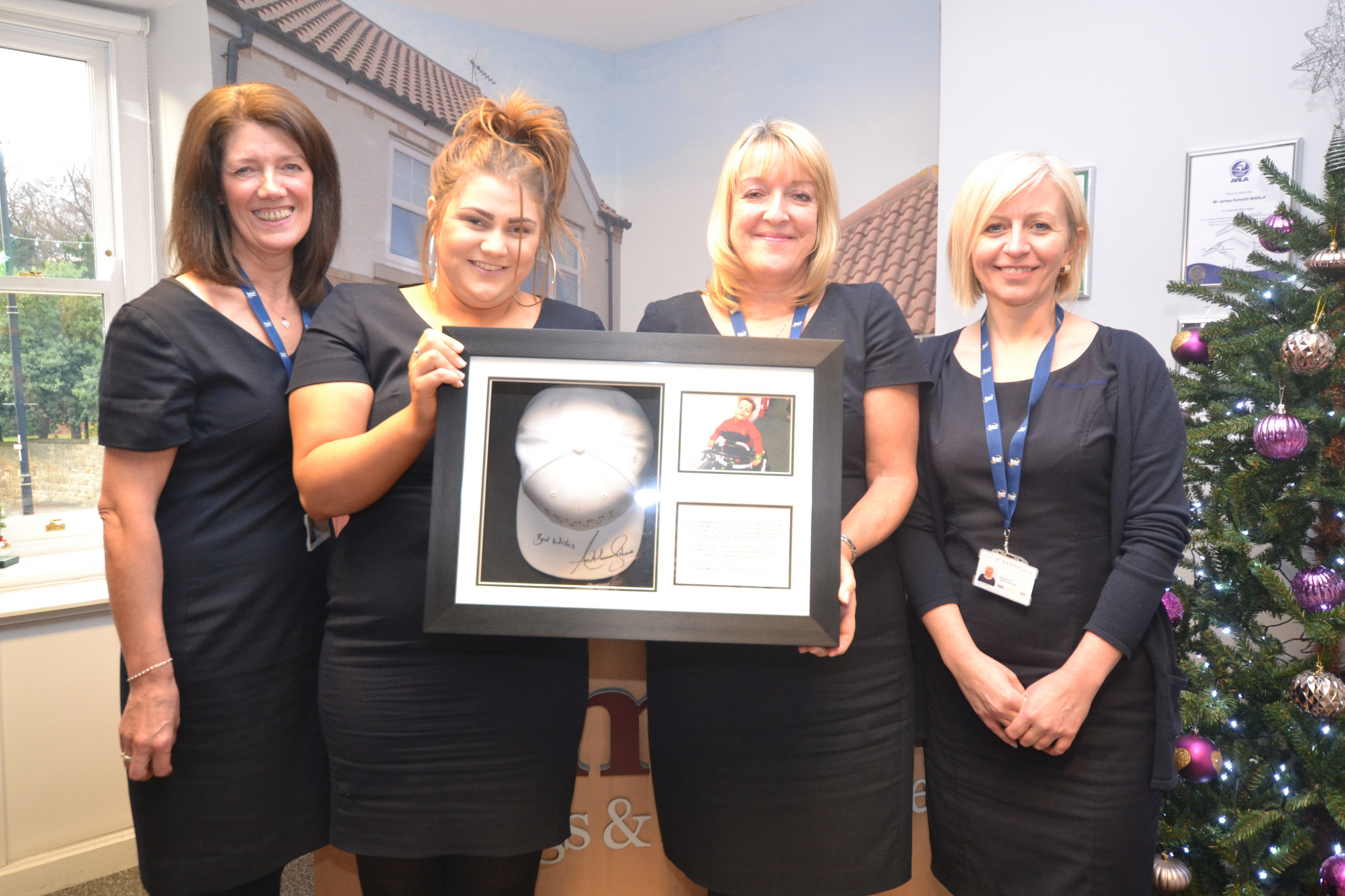 Kimmit Lettings has been engaging with their local community in a number of ways. The office donated an incredible £2,000 with a deliberate overbid on a Facebook auction. The auction was held to fund the equipment and therapy necessary for a child with Quadriplegic Cerebral Palsy. Read more about the Go Brody story here.
Thomas Morris, St Neots
It is unsurprising that Thomas Morris was awarded Silver in the Community Champion category at the national Negotiator Awards. Among their numerous methods of 'giving back' in 2017 is their Christmas drive. Thomas Morris is teaming with local businesses to provide Christmas stockings to the local homeless charity and serve Christmas dinner at the shelter. Simon Bradbury from Thomas Morris is taking part in the 'Agents Do Strictly' dancing competition on 8th December, which raised £3,000 in 2016 and hopes to exceed this total this year.
Debbie Fortune, Bristol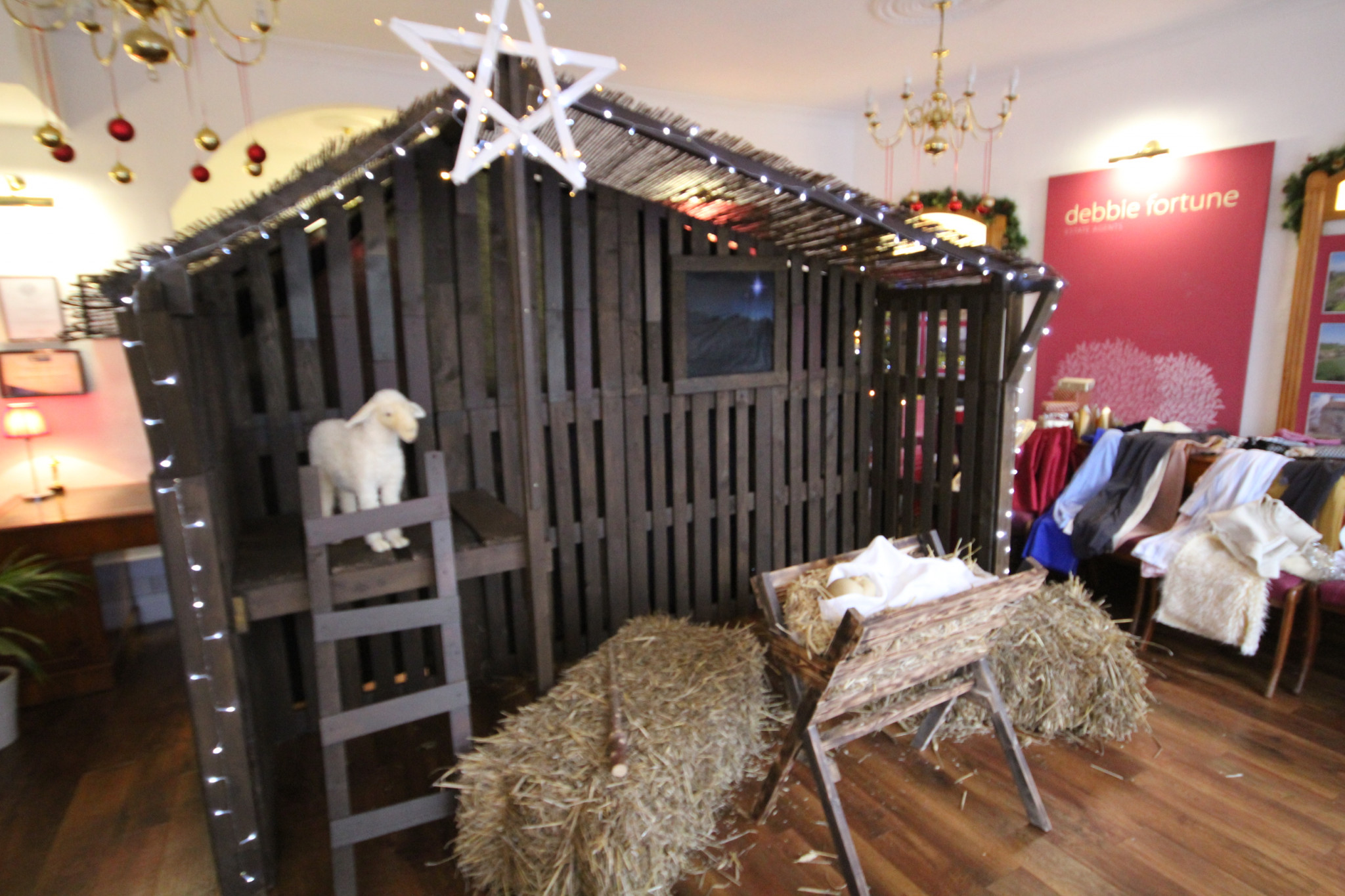 Debbie Fortune has been busy this year sponsoring events and hosting fundraisers. They raised £1,300 for Children in Need from cakes sales, raffles and dressing up days. Debbie Fortune sponsored the Santa Scramble, a 10km run for Chew Valley School, the local secondary school and the Chew Magna Christmas Fayre.
Sawyer & Co., Hove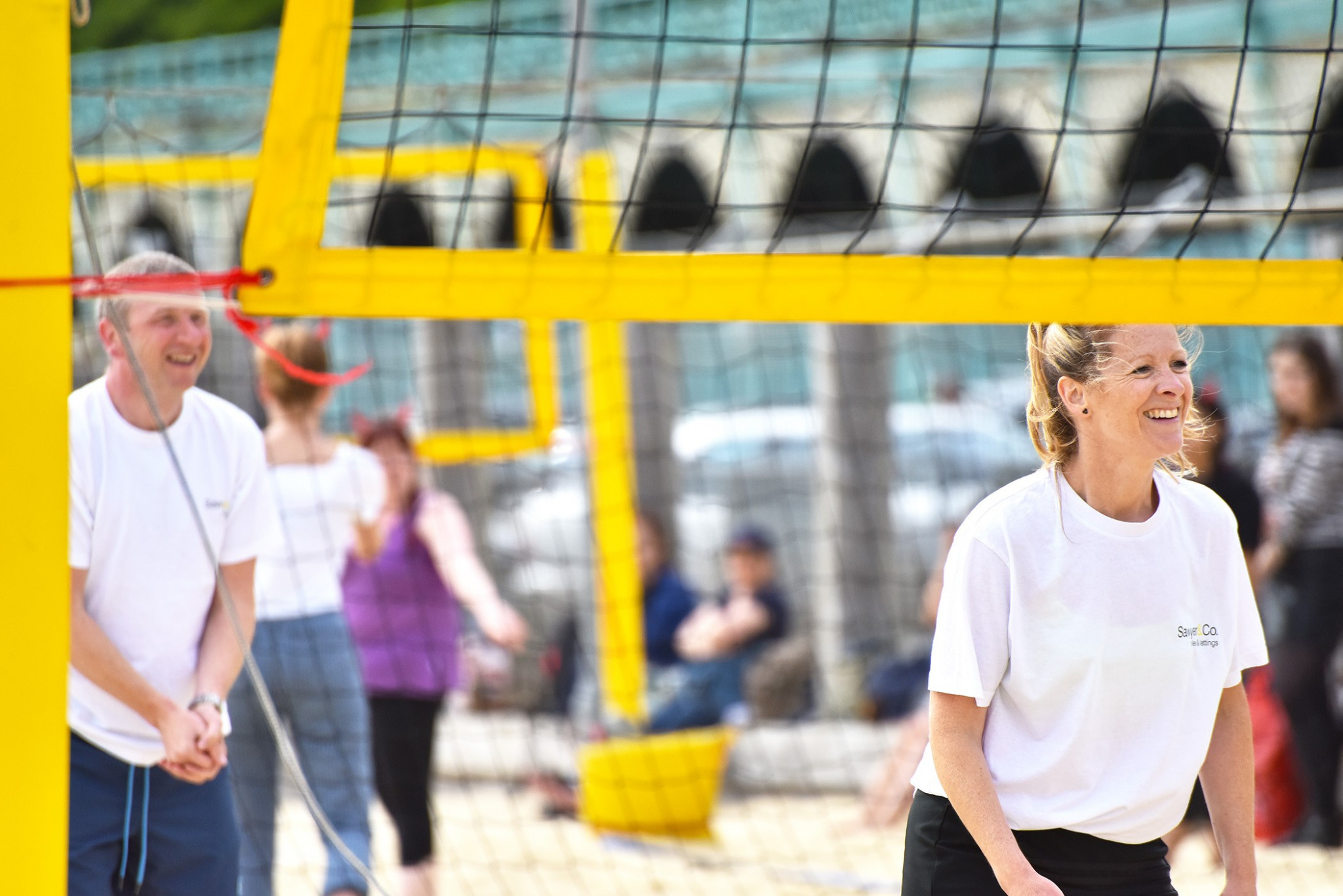 Sawyer & Co. have been keen supporters of The Clock Tower Sanctuary, a local homeless charity in Hove. Sawyer & Co. have a coffee morning earlier this year and throughout December they have planned a freshly made hot food stand for the homeless. In addition to this, the office helped to organise the annual beach volleyball competition, an event highlight for the town.