Are you thinking of getting on the property ladder this year? It is often a daunting task, but interest rates are currently low and there are government schemes that can help, too. We asked Guild agents across the country for their advice to help more people buy their first home sooner.
Philip Jackson - Maguire Jackson, Birmingham
• "Do research on how much finance you can secure based on your current salary.
• Know what deposit you need and what Help to Buy schemes (www.helptobuy.gov.uk) are available in your area.
• Determine how much deposit you actually need, taking into account your purchasing costs.
• Research exactly what your purchasing costs might be to your lawyer, your bank, and surveyor.
• Work out where you want to live or indeed be comfortable living in that location.
• Work out the time frame. Buying a property often takes longer than people imagine.
• If your family is helping with a deposit, then make sure you give them plenty of warning as their capital may be tied up in a savings scheme that requires more notice than just one week or a one month.
• Finally, it is more important that the deposit is large enough to help secure the property in the location you like."
Jamie Bartholomew, Century Residential, London
"I often encourage people in rented accommodation to compromise on what they want in the short term to be able to purchase their own home. Once they buy a property, they can work on overpaying their mortgage, which will give them a larger deposit in the longer term. Often moving to a slightly more affordable area in the short term is the key."
Katie Griffin, Sawde & Harris, Dartmoor
"We would like to see more pressure put on mortgage companies to offer products with higher loan to values which are specifically aimed at first-time buyers. Personally, we do not see many new developments within Dartmoor or the Teign Valley, where we conduct a lot of our business. More targeted products to allow younger people to get on to the property ladder would be a massive boost for first-time buyers, too."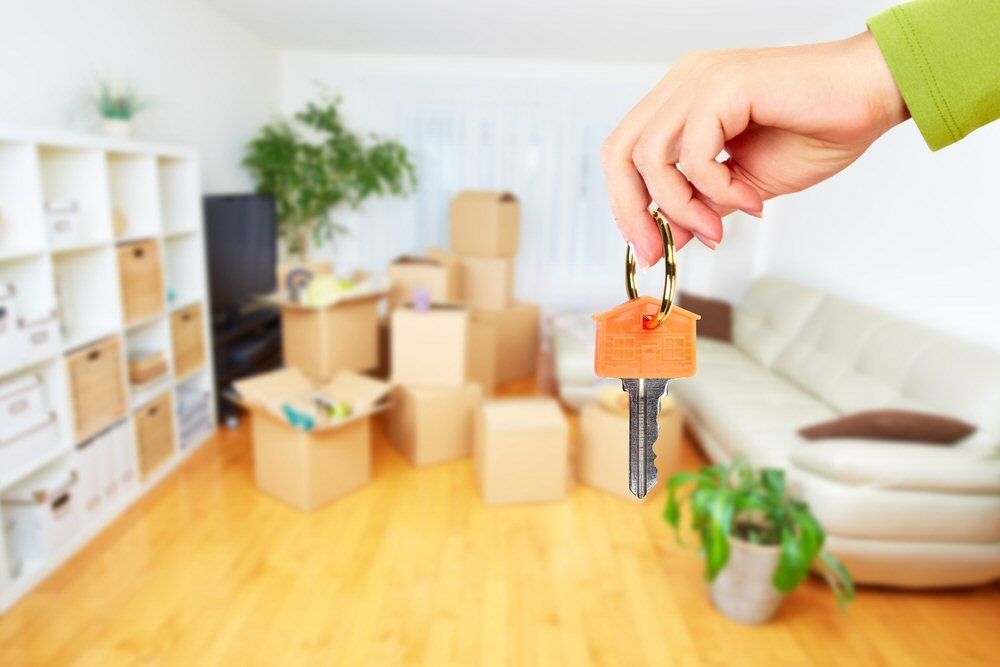 Steve Thompson, Thomas Morris, St Neots
"In recent years, high property prices have made it difficult for first-time buyers to get on the housing ladder. Despite this, it is a good time to take the first step into property ownership. Mortgage interest rates are incredibly low at the moment and the government offer various schemes to enable first-time buyers to get on the ladder with a small deposit. These schemes include, Help to Buy options and shared ownership schemes. The advice of a good mortgage company is invaluable. Also first-time buyers will need a minimum deposit to get started aside from help from the "bank of Mum and Dad". There really is no substitute for saving and starting early."
James Millard, James Millard Estate Agent, Westerham
"What is my advice for a first-time buyer? Find your 'inner estate agent'. It is essential that your first step is the right one. So you need to make sure that you buy your home for the right price. If you research the market properly, this will give you a head start when making an offer."
Robbie Ridgeway, Hamilton property Services, Surrey
"We seem to think that it is harder now for first-time buyers to purchase a property than it was for our parents and their parents. I always feel that it has always been hard, in fact with the various government schemes and banks offering 95% mortgages, it could be argued that it is easier now than it has been for a very long time. It is easier said than done but my advice for first time buyers is to spend less and save more."
Jo Ryan, Gibbs Gillespie, Middlesex
• "Make sure you are on the voters roll, even if you don't want to vote.
• Check your credit file.
• Get a credit card, spend a small amount each month and then repay it immediately, it helps you build up a credit file profile and shows lenders you can handle credit responsibly.
• Shared Ownership is the best scheme in our opinion."
Steve Barron, Drivers & Norris, London
"We recommend people bide their time, save like crazy and keep an open mind regarding the type and exact location of the property. When ready to buy, think value-for-money and learn to get handy using power tools. Before committing, we also advise our buyers to factor-in all the buying costs including legal, repairs and of course block service charges. Lastly, strict monthly budgeting and maybe even taking in a lodger can help soften the load."
Simon Miller, Holroyd Miller, London
"There are a few things first-time buyers should attend to before taking that first step onto the property ladder. Although the Internet, parents and friends are probably the first sources of advice be aware the advice isn't necessarily relevant or correct. The first and most important piece of advice you can take is from an independent mortgage advisor. You may find you can afford the property you didn't think was in your league, or adversely you may find you really don't have the budget for the property you wanted. It is also important to research the area you're looking to buy in."