Not everyone is blessed with sprawling surrounding countryside, but with some strategic planning, it's possible to create a serene garden oasis right in your own city space. Even those living in the heart of a bustling town or city can immerse themselves in calming natural scenery, without stepping foot outside their own property.
No matter how condensed your city life may be, you can carve out room to relax amidst greenery and flowers, and relax with loved ones throughout the year. Whether you're dealing with a large lawned area that you don't know what to do with or simply a balcony or patio that you want to make the most of, with this guide, you'll soon be enjoying mornings with coffee, overlooking your own secret garden, right in the midst of the bustling city.
Choose the right plants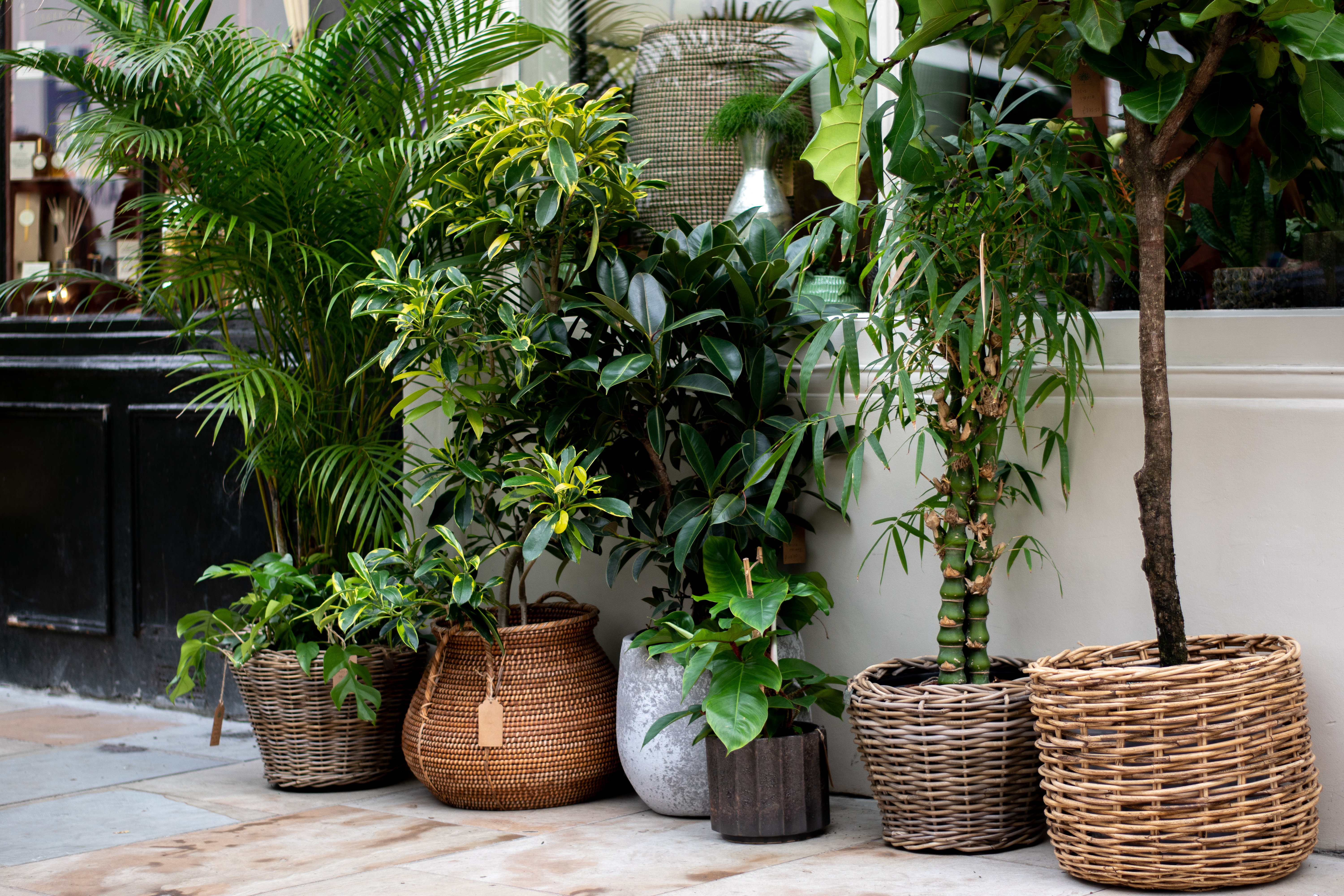 When selecting greenery for your city garden, prioritise options that thrive in urban environments. Succulents and cacti are great choices as they require little water and are low maintenance, while air purifying plants like snake plants, aloe vera and spider plants filter pollutants and toxins from the air. Vertical gardening plants like trailing ivy and begonias make the most of limited space by growing vertically along walls and trellises.
You should also consider your light exposure when choosing plants. Shade-loving plants like hostas do well in low light areas, while sun lovers like petunias and marigolds thrive in direct sunlight. Herbs like mint, oregano, thyme, and basil add appeal and also allow you to grow your own seasonings.
Maximise vertical space
You don't need to think purely in floorspace terms. Use vertical structures and plants to optimise every inch of your urban garden. Hang baskets and wall planters filled with colourful cascading flowers, trailing plants like ivy, and ornamental succulents to utilise vertical surfaces.
You could also consider adding a retractable awning or canopy to provide shade as well as colourful interest to the exterior of your property. Just be sure to position awnings in such a way as to maximise sun exposure for sun-loving plants. The right vertical solutions make the most of every square inch to transform urban spaces into verdant vertical gardens.
Add ambient lighting
Lighting allows you to enjoy your urban garden day or night while also creating a magical, soothing ambience that you and your guests can enjoy year-round. String lights overhead and weave them through fencing or trellises to illuminate pathways with a warm, inviting glow, or place lanterns on tables or hang solar powered lanterns from branches or hooks.
Footlights or spotlights are an effective way to highlight specific plants, trees or architectural features. Or you may want to choose to install fairy lights which can be wrapped around potted plants or placed under benches to add whimsical sparkle. For safety, use plug-in or solar powered lighting options so you don't need to worry about open flames.
Motion sensor lights are a great way to illuminate stairways or darker corners, and light up entryways or gates to welcome visitors in the evenings or early mornings. The right lighting can extend your time spent outdoors and will bathe your urban oasis in ambient lighting.
Create design focal points
Strategically incorporate design elements to elevate your urban garden from ordinary to extraordinary. Water features like fountains or ponds make soothing focal points, and offer the opportunity to include striking sculptures, statues or garden art as statement pieces. Use pathways made from materials like brick, stone or gravel to guide the eye, along with benches or tables for relaxing.
It's also a good idea to create a dedicated lounging area with a hanging chair, hammock or porch swing surrounded by lush plantings, if space allows. It makes for the perfect spot for entertaining guests or relaxing in the summer. Be sure to frame views using arbours, pergolas or trellises, and design your space to showcase or spotlight certain plants, structures or amenities. This gives your garden an intentional flow and visual appeal.
Extend your living space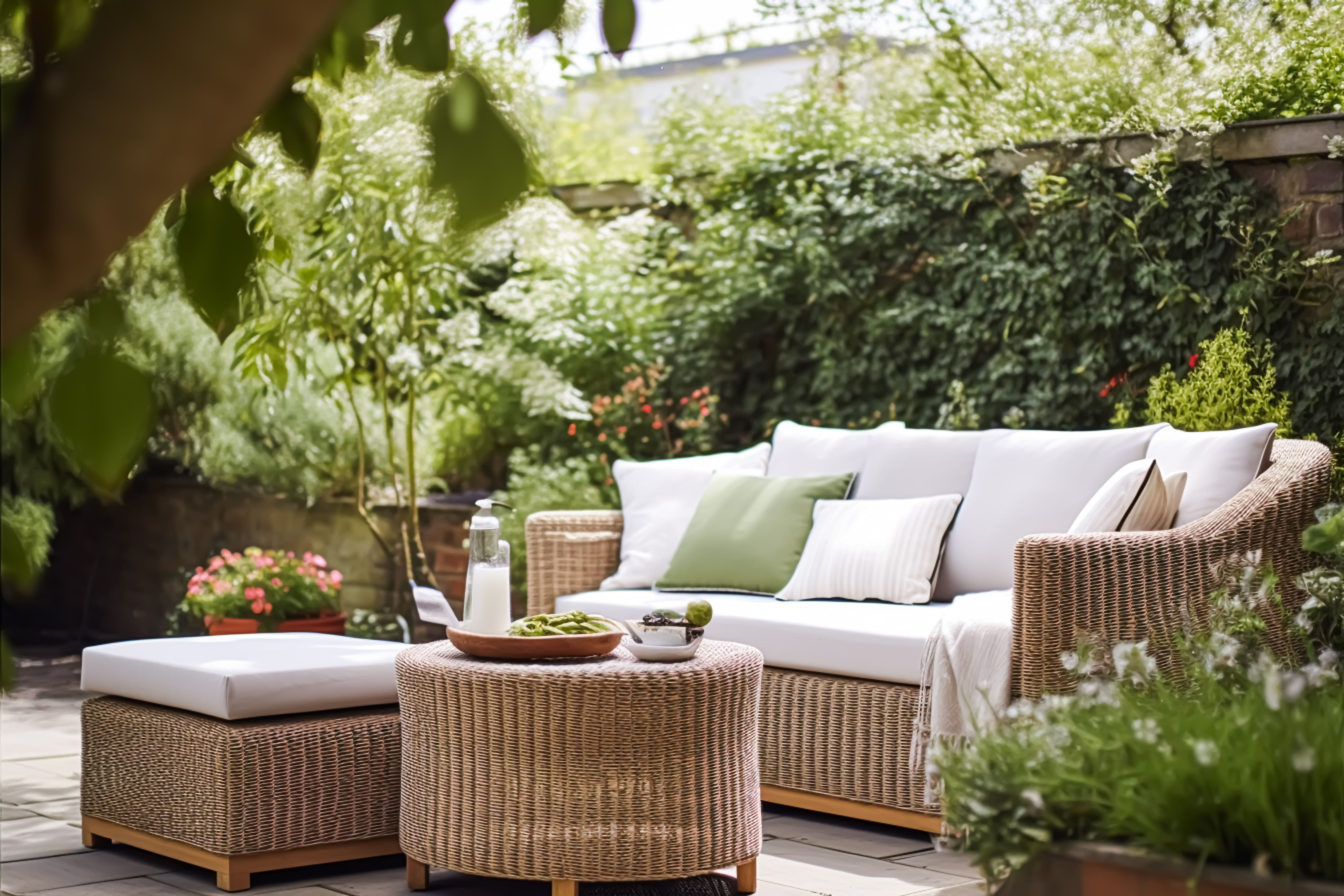 Carefully chosen garden furniture can help seamlessly blend indoor and outdoor living spaces. Opt for lightweight, movable seating like folding chairs, stools and even hammocks that can be rearranged easily. Alternatively, built-in or permanent furniture like benches, picnic tables and porch swings also invites you to linger and spend more time outdoors.
Be sure to choose weather-resistant cushions and pillows which add comfort while keeping furniture multi-seasonal. Outdoor rugs are also great to define seating areas on patios or decks and zone the garden. Outdoor furniture gives you the feeling of an extra room in your home and extends your living space, which is not only great for you as the current owners or tenants, but also makes your garden look more desirable for prospective owners.
Build your dream outdoor kitchen
An outdoor kitchen allows you to fully embrace dining and entertaining in the fresh air whenever weather permits. You don't need fancy equipment — just start with a trusty grill and build up your outdoor cooking zone over time. Add a countertop for food prep and closed storage for grilling tools and accessories, or install a side burner to cook in a skillet or pot.
You can then slowly increase convenience with a beverage dispenser stand to let guests help themselves while you're preparing meals. An outdoor sink makes cleanup a breeze after garden barbeques or summer parties, while a refrigerator is the perfect addition for chilling drinks. With a well-equipped outdoor cooking area, you can easily take your favourite recipes from the kitchen to the patio.
Contact us
Are you searching for your next home? Contact your local Guild Member today.