Viewing a property is exciting as you judge if it could be a suitable home. With a physical viewing it is easy to get caught in a whirlwind as you walk from room to room, without taking it all in properly. It might tick some of your boxes, but does that make it the perfect home for you? Guild agents share their tips on how to get the most out of a property viewing.
Assess the building condition
Even if there are enough bedrooms and the layout works for you, there are other signs to consider first. Is the building safe and are there warning signs?
"When considering the building, it's a good idea to find out how old the building is, whether there has been any maintenance done recently and whether there are any associated charges that you need to be aware of," said Josh Smith from Jan Forster Estates. "You should also look out for any potential costs such as old boilers, leaky roofs, and possible damp. Don't let these things put you off, but be sure to bear them in mind during your negotiations."
Steve Barron from Drivers & Norris says: "Watch out for diagonal cracks. They suggest some movement or structural issue. Whilst that doesn't necessarily mean you should dismiss the property, it is definitely worth having it checked out early on. Generally speaking, horizontal or straight vertical cracks are not as much of an issue but it's always wise to have the property properly surveyed."
Don't forget to check for damp, too. "Always make sure that the property has adequate ventilation in the kitchen and bathroom. Potential damp issues can arise if it is not well ventilated."
Laura Scott from Cooke & Co agrees and warns of the dangers of not looking in certain rooms. "If for any reason while on a viewing you are unable to view inside a room or a space of interest, make sure you ask as to why it is off limits for your viewing. If you see areas of concern, ask about any investigations which might have taken place already so you can be confident in proceeding. For instance, if you spot an area which appears to be damp, ask if they have had work carried out with guarantees available or if a report with the cost of repair is available to be seen in advance of any offers being made."
Remember to look at the exterior condition of the property as well. Gina Burbidge from Royston & Lund says: "Particularly in an older property, try and have a good walk around the outside looking at the brickwork for any cracking and if possible, the roof for any slipped tiles."
Professional surveys
Structural integrity is always a key consideration, but it could be worth getting a professional survey before coming to any conclusions of your own.
"Structural movement can cause problems but can also be difficult to spot. There is a big difference between settlement (long standing movement) and progressive movement, however good agents can always offer sensible advice on this or provide details of RICS surveyors.
"Don't necessarily be put off by minor issues on a survey. Problems are rarely insurmountable and sometimes the reality is never as bad as first feared."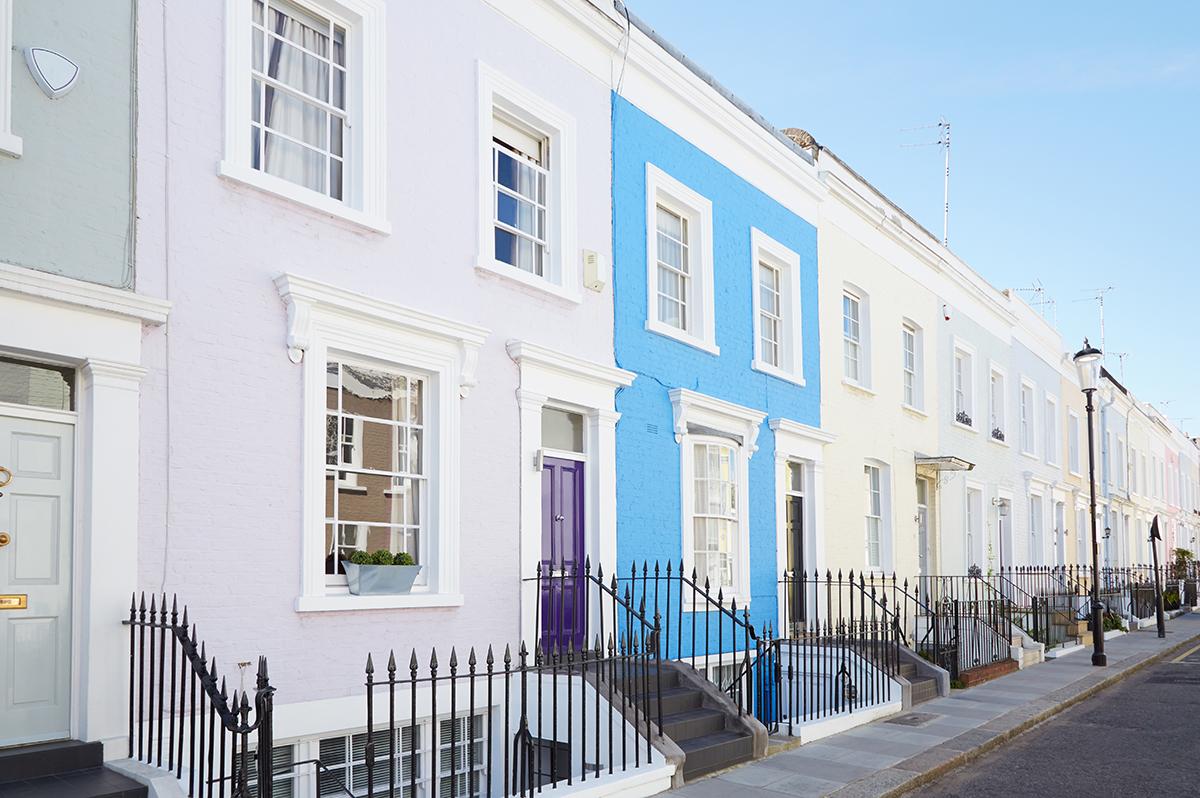 Spend time looking at the local area
It's tempting to drive to the property, look around, and leave again, but our agents suggest that you should spend more time in the area.
Josh Smith from Jan Forster Estates says: "I always like to take a wander around the local area before viewing a property; sometimes it's worth doing this before booking the viewing. Look out for things like supermarkets, parks and green areas, and local schools (even if you don't have children), as all of these things can affect the property price."
Steve Thompson from Thomas Morris advises his clients to do the same. "On a viewing, potential buyers should take the time to look around outside the property. This provides the opportunity to get a 'feel' for the neighbourhood. Are neighbouring properties well-kept or uncared for? This will help them decide whether this is an area in which they feel they can live."
View the property multiple times
As well as looking at the area, it is worth visiting multiple times.
Jared Thomas from Emsleys Estate Agents recommends a drive-by viewing beforehand. "You may also wish to consider driving past the property you are interested in before booking a viewing if you live within a reasonable distance. This will help to quickly eliminate any unsuitable properties from your search. To find out more about an area, it is worth visiting at different times throughout the week – you may get a different impression on a Saturday evening compared with a Wednesday afternoon."
Gina Burbidge from Royston & Lund says: "Make sure you view the property more than once and ideally at different times of the day. As well as viewing the property itself, make sure you have a good walk around the general area to get an understanding of traffic and parking. Try and take someone with you; it's always great to have someone to bounce ideas off and ask for a second opinion."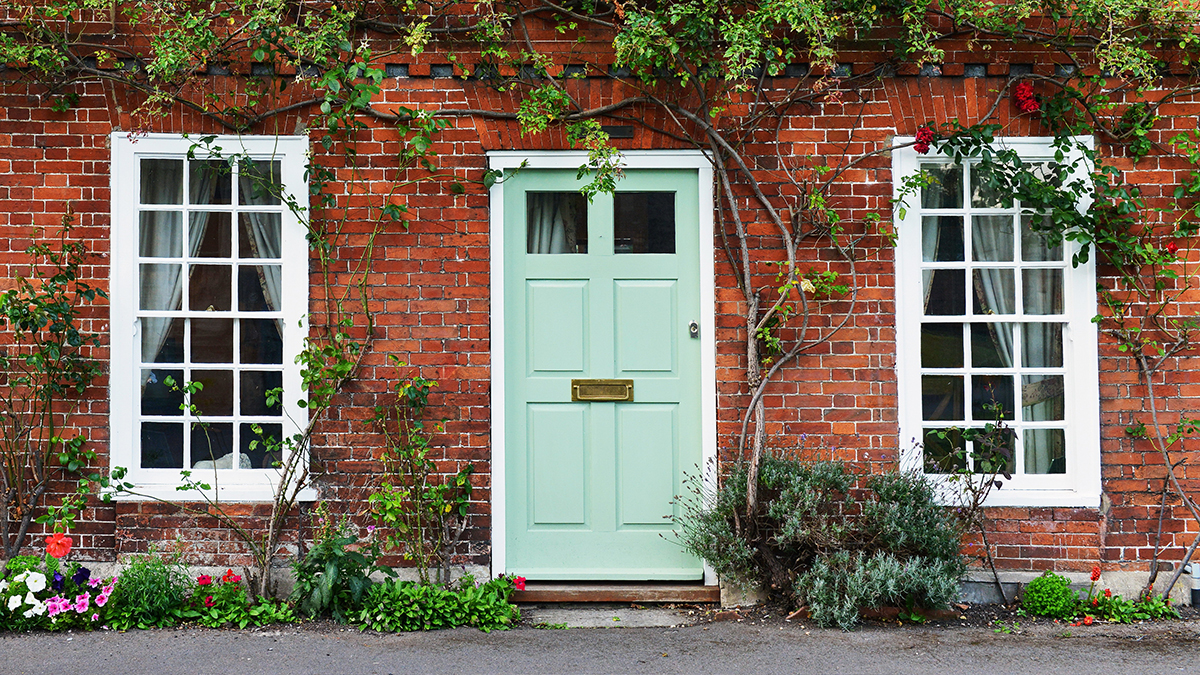 Make a wish list to check off
Are you willing to compromise? Creating a checklist for your viewing can help to decide if the property is for you.
Zoe Hayle from Marshalls says: "When you start your search for your perfect home, you usually have a wishlist. Invariably something has to give as budget and wishes collide and a compromise has to be made."
Having a clear idea of what your needs are will making finding a property a lot easier, says Steve Thompson from Thomas Morris. "It is important for each buyer to have a clear understanding of their requirements so that they can look at how well the property satisfies these requirements. A checklist can be a useful tool to help with this and will also help with comparing the merits of different properties after multiple viewings when the memory can blur."
As well as a wish list, include a checklist of questions to ask the estate agent who is showing the property. Josh Smith from Jan Forster says: "When viewing a property, it's a good idea to prepare yourself with a list of questions for the agent and owner. Make sure to write your questions down as it's very easy to get caught up in the viewing and forget them. I would say there are three main categories to consider when viewing; the building itself, the services to the building, and the local area and amenities."
Lynda Lewis Davies from Town & Country has some ideas for the best questions to ask. "The first question a viewer should be asking is; how will I commute to work, are there good road links, and is public transport frequent?
• Will my furniture fit?
• Do I need new window dressings?
• Can I live with the colour scheme?
• Is the garden big enough, or small enough?
• What are the running costs?
• Are the electrics up to date including the fuse board?
• Has the central heating system been serviced regularly and are there certificates to show this?
• Do all the doors and windows operate correctly and have appropriate locking mechanisms?
• If the property has solar panels, has the roof been leased?"
Spend a lot of time looking around the property
It's a good idea to take a slower pace and even have a sit-down. "One thing that very few people seem to do when viewing a property (whether for sale or rent), but everybody should try to do, is to take a moment to sit down," says Martin Haigh of Haigh & Sons Estate Agents.
"How else are you going to find out what the place would really be like to live in? Few people spend their entire lives at home walking around the property but we do tend to spend a lot of time sitting down: watching TV, reading a book, eating or just plain relaxing. Rather than admiring the view out of the window from a standing position, what can you see when you're seated? Is the window sill so high that all you can see is sky? Would you be happy with that?
"Once you're sitting quietly, what can you hear? Traffic, trains, the neighbours, or birds tweeting and a babbling brook?"
Contact us
If you are looking to sell your home or would like to find your perfect home, get in touch with your local Guild agent today!