Demand Moderation
Over 100,000 sales have taken place each month to date in 2022,according to the Bank of England, a feat achieved only twice in the last fifteen years (2014 and 2017). While demand remains higher than pre-pandemic times, mortgage approvals–considered a forerunner for demand–have eased back in recent months. The Bank of England reports that 63,770 mortgages were approved in July, a 5% fall on the pre-pandemic average (2015–2019). Sales prices currently remains remarkably robust, both Halifax and Nationwide reported a month-on-month rise in August.
At 11.6% annual property price growth in Scotland has strengthened from 11.1% at the start of the year and is currently the strongest of any region across the UK. In many areas, annual property price growth remains in double digits.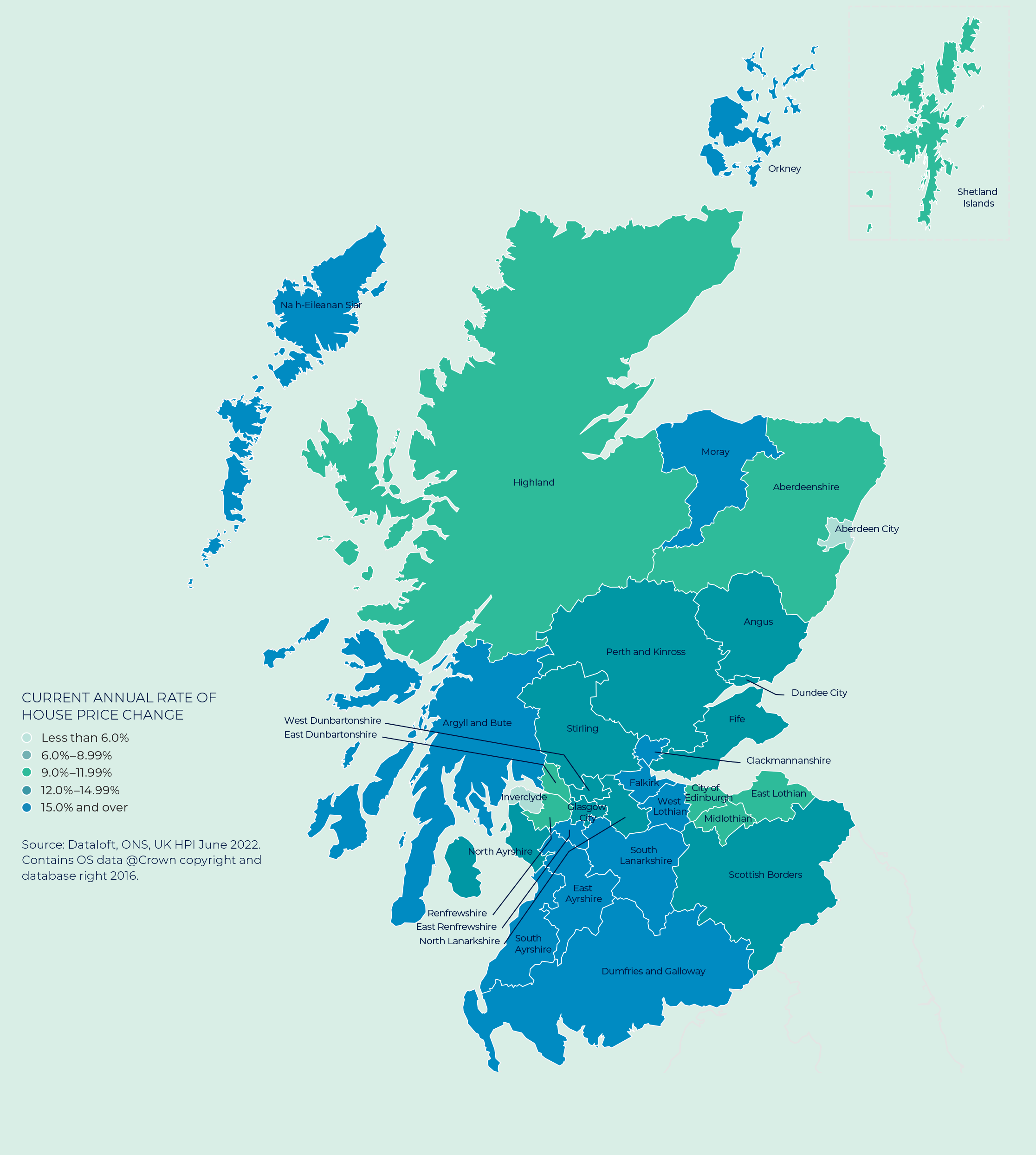 Rising Costs
The cost-of-living crisis is dominating daily news, with consumer confidence in the economy at a historic low (GfK). Inflation has hit double digits, with the Bank of England warning that it is set to rise further. The Bank Rate rate, currently at 1.75%, is likely to rise to over 2% by the end of 2022. While over two-thirds of outstanding mortgage balances and 95% of new approvals are on fixed-rate deals (FCA), for new homeowners and those looking to remortgage, costs are edging up. The impact is likely to be most significant in markets where affordability levels are already stretched.
Homes continue to go under offer quickly, taking an average of just 32 days to sell (Rightmove). Conversely, across the UK housing market the time taken to complete a sale has risen, now in the region of four months, as conveyancing delays remain a significant issue. For buyers seeking to move in by Christmas, the clock is ticking.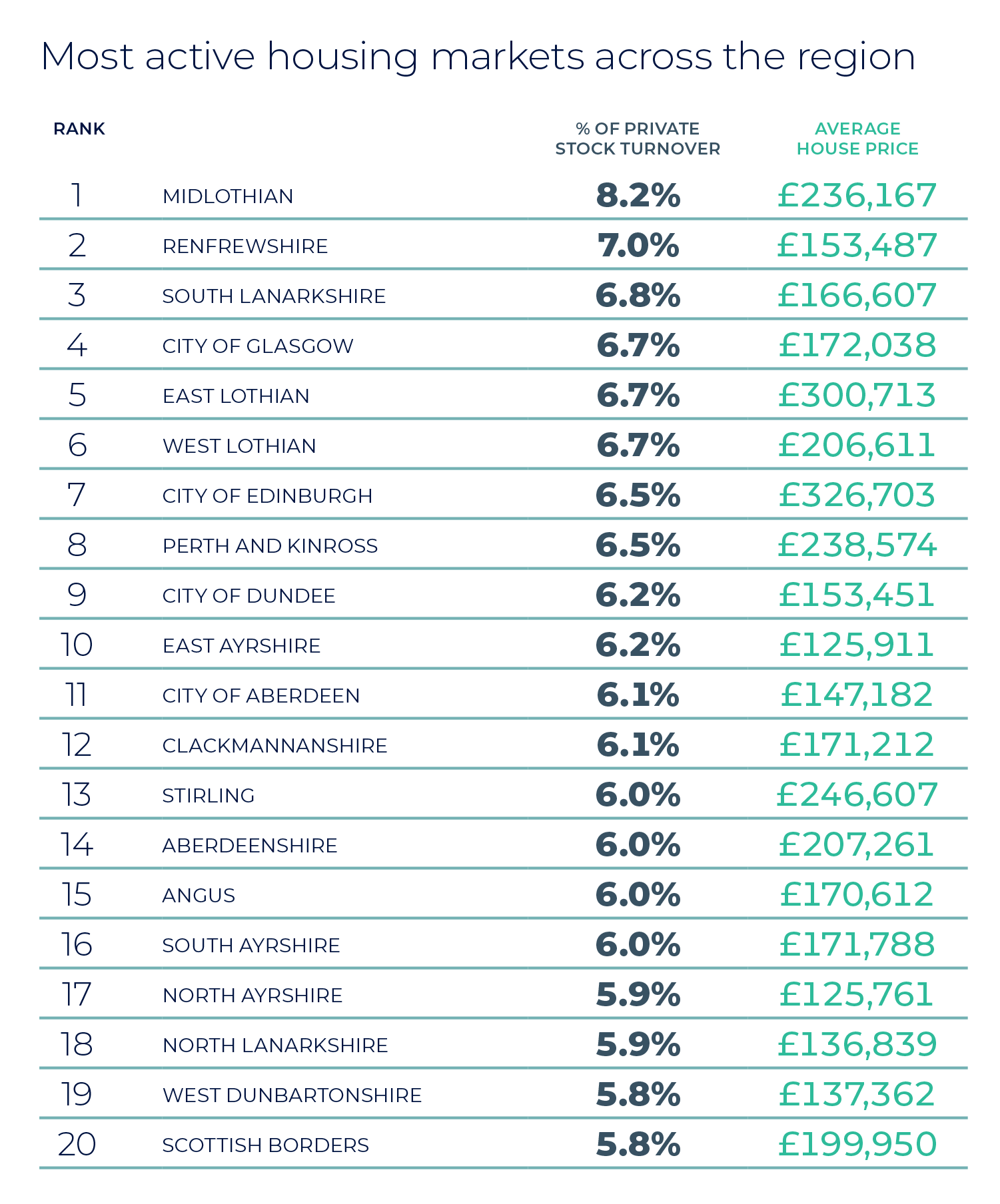 Then and Now
The current economic situation is unchartered territory for many homeowners, particularly those not yet born or too young to remember the prolonged periods of double-digit inflation and high interest rates in the 1970s and 1980s. Mortgage lending regulation also means the housing market is in a different state to the Global Financial Crisis. An average of independent forecasts published in August expects the rate of inflation to lower over 2023 and by 2024 to have dipped back to below the Bankof England 2% target. Meanwhile, Bank Rates are not predicted to rise much above 3% (NIESR), still low by historic standards.

Contact us
As property prices and demand continue to rise, sell your property with experts in the property industry this autumn. Contact your local Guild Member today.