At 9.7%, average annual price growth in London exceeds the UK average. Growth is currently stronger than at any point since July 2016 and considerably higher than the 1.2% fall recorded this time a year ago. Although Rightmove report average asking prices fell by 2.7% month on month across the region in January, properties are selling more quickly than a year ago.
Annual price growth has strengthened across the UK in recent months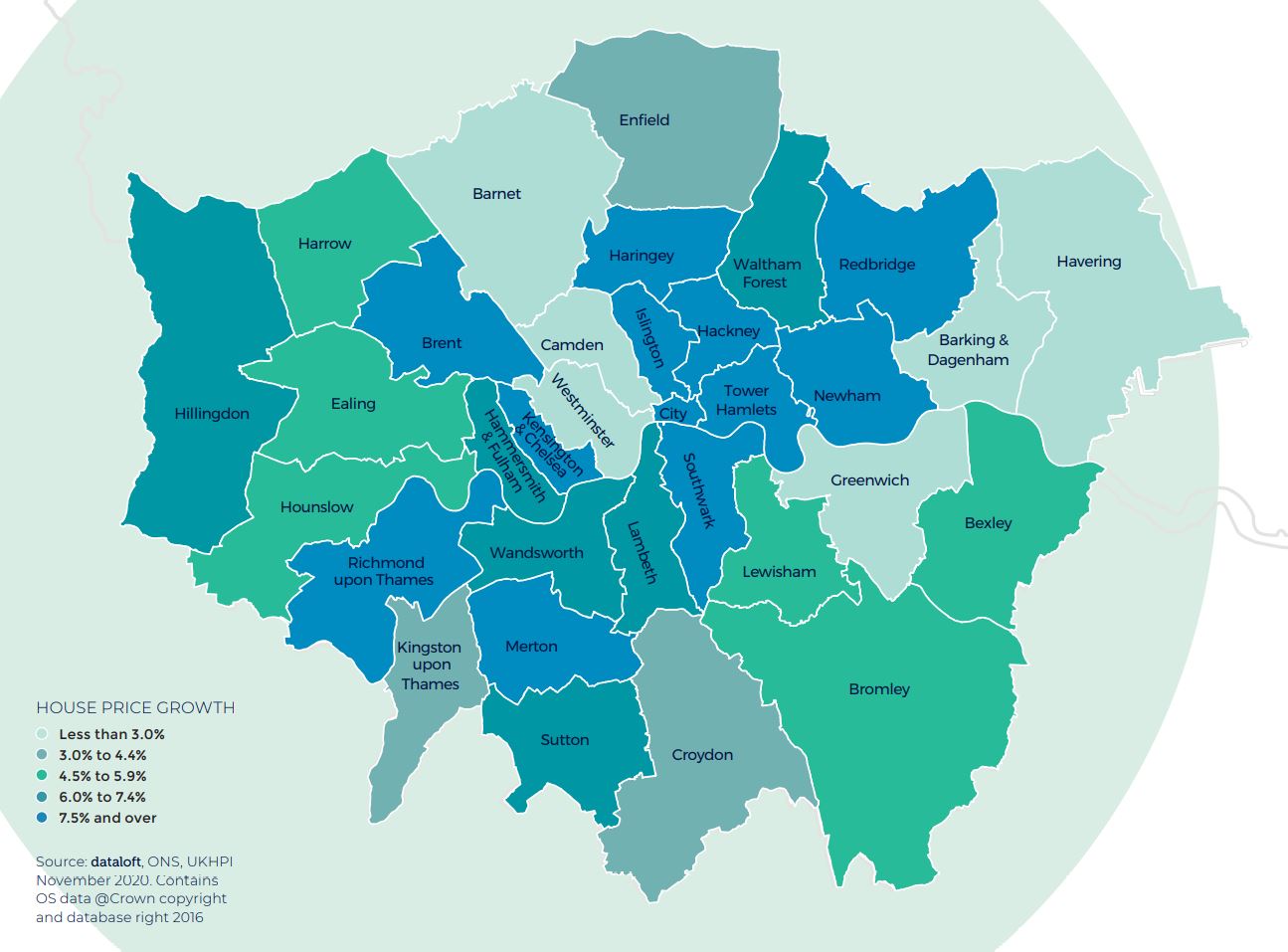 Most active housing markets across Greater London
At £513,997 the average price of a property in London has breached half a million and activity across the market is robust. On average just 2.8% of private properties sell each year, with turnover in five areas 3.5% or more. Over 17,000 new homes were registered for sale during 2020, and nationally registrations have been on an upward trend since September.
First-time buyers were particularly affected by the closed housing market and the stricter mortgage lending that followed. However, buyer numbers have recovered steadily, with transactions just 2% lower year on year during the final six months of 2020 (UK Finance). The number of High Loan-to-Value (LTV) mortgage products has also increased, Moneyfacts reporting there were 169 products available at 90% LTV in January, over double the number available back in July. Lending rates remain low, the average mortgage rate the lowest in history.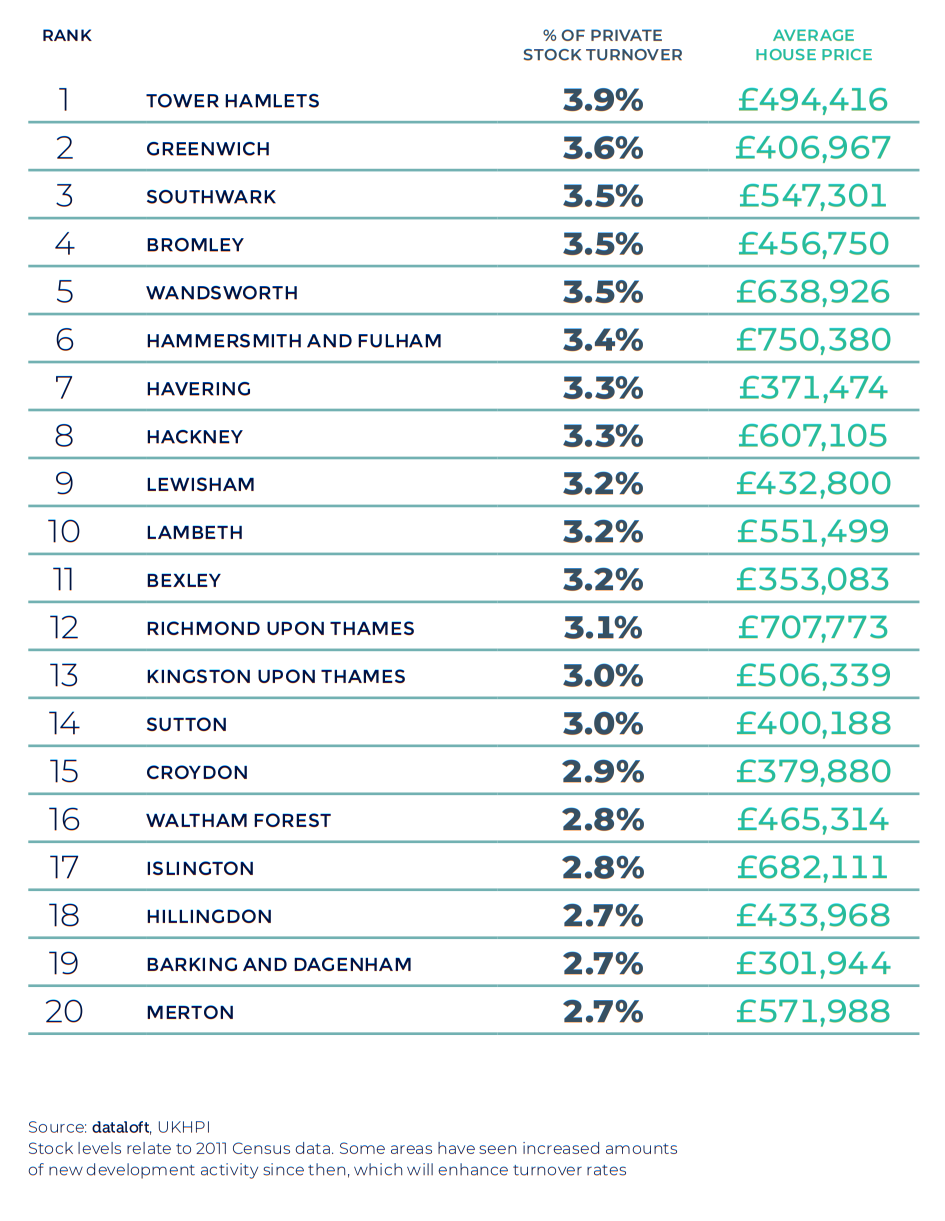 Suzanne from Urban Village comments on the South London region:
"Here in South London, we have experienced a strong demand in property sales for houses and garden flats, as people re-evaluate their accommodation due to Covid-19 lockdown restrictions. The stamp duty holiday has prompted many buyers to take the opportunity to buy and this has led to good levels of sales across Camberwell and Herne Hill.
"Some landlords have also used the stamp duty holiday as the time to sell their rented properties, something we are accustomed to managing for our landlords, where we have tenants in place.
"Tenant demand is steady and we have the benefit of being in close proximity to Kings College Hospital, with essential and key workers needing accommodation. Some of our landlords have had to reduce rent levels and we expect this to be temporary and recover as people begin to feel safe again and eventually return to work."

Contact us
If you want independent guidance on moving home or are looking for the best agent in your area, find your local Guild Member today.