If you've lived in your home for a number of years, it may be time to relish in the opportunity to improve, extend, redecorate or redesign. Whether you plan on staying or someday selling, we've gathered a list of renovations that are worth investing in.
Updating your kitchen
Making the kitchen the heart of your home is an investment in your property's value and your own happiness. You won't see many new builds on the market today which do not feature sleek, elegant kitchen islands, minimalist cupboards and appliances, smooth surfaces and soft lines and edges in their kitchens. This is because outdated kitchens can be a huge turnoff for buyers, they usually lower the home's EPC rating and they aren't as functional and easy to use as a modern kitchen with up to date fittings.
New floors
If the flooring in your home has become worn, old, and even damaged, it makes sense to replace it as signs of wear and tear will most likely chip away at your home's value. This is especially important for those planning to sell their home soon, as buyers will be looking to make as few amendments as possible after moving in. It's also worth noting that reclaimed wood is amongst the most popular choices for buyers on the market nowadays. You can also look into eco-friendly flooring solutions as these tend to be more durable and easily maintained, while having low impact on the environment.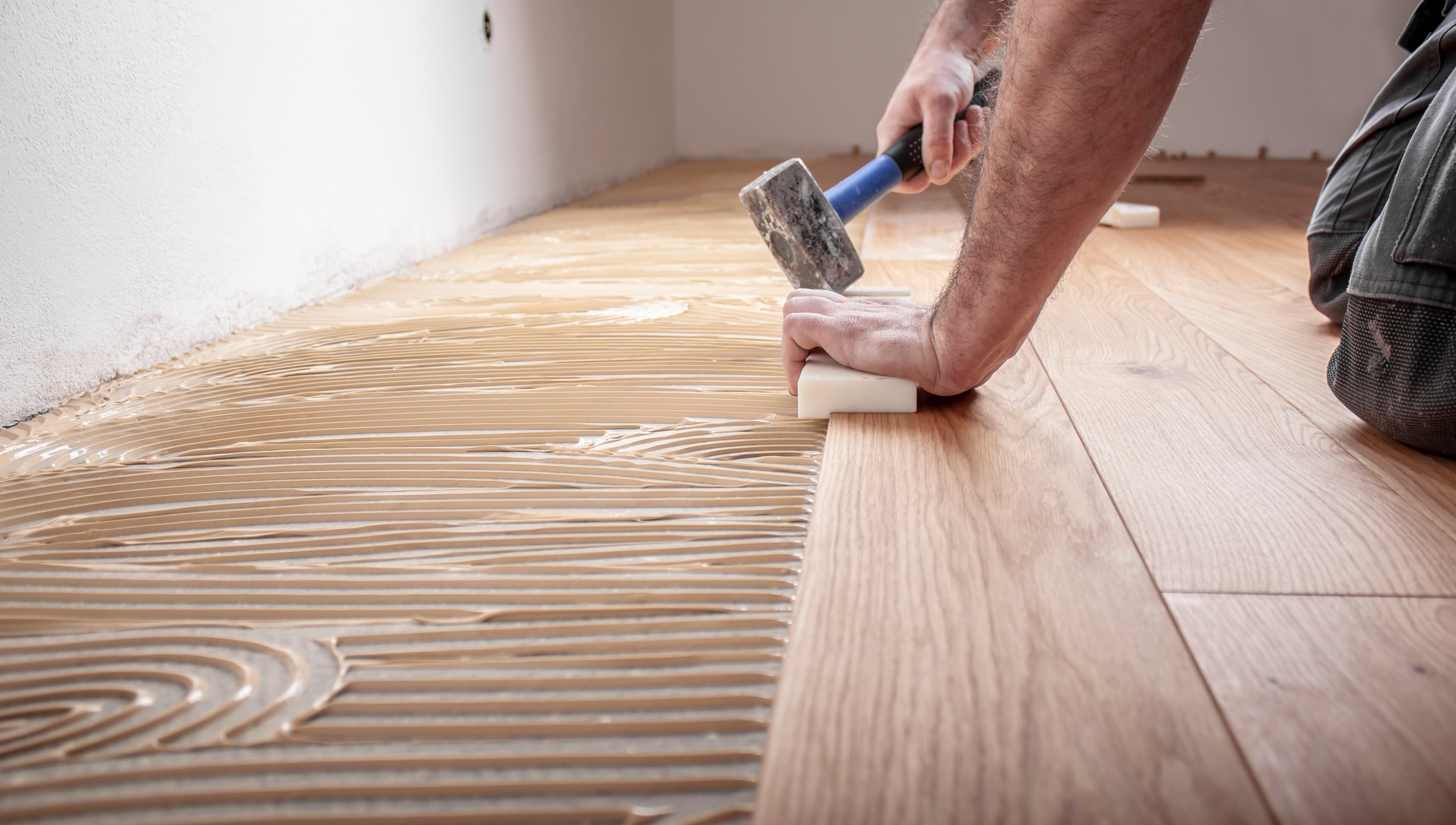 Change up the windows
Just like floors, old windows can be rather problematic. This isn't just the aesthetical issue, but practical, as well. Double-glazed windows that fit properly are always a good choice as they boost the insulation property, too. In case you want to schedule a home viewing, keep in mind that the windows should be pristine clean.
Make use of good lighting
Whether you're looking to sell your home or enjoy it for years to come, invest some attention into lighting up your home properly. Dark houses elicit negative feelings and light is an essential part of a well-designed room as it adds depth and warmth and can highlight your home's best features if placed accordingly. Consider any spaces in your house that could benefit from lamps, hanging lights or accent lighting to give your home a more modern and stylish feel.
Consider an extension
For those who love their local area and surroundings but need a little extra space, adding an extension is the perfect option. If you're thinking of selling a few years down the line, extending your house with an additional room will increase your home's value for any future moves and you can enjoy the extra space in the meantime. Read our blog to discover five ways to extend without breaking the bank.
Central heating
Invest in creature comforts by opting for renovating your property's heating. Installing a new boiler or central heating system with energy saving features will add value to your property and could save you money.
Contact
Ready to buy, sell, rent or let? Contact your local Guild Member today for expert advice every step of the way.