Are you looking to give back to your parents by helping buy them a new home? If you've reached a stage in your life where you're financially stable and are able to help Mum and Dad out by finding them the perfect, peaceful home, we've created a guide to the best places to buy a property for your parents to live in.
Barnstaple, North Devon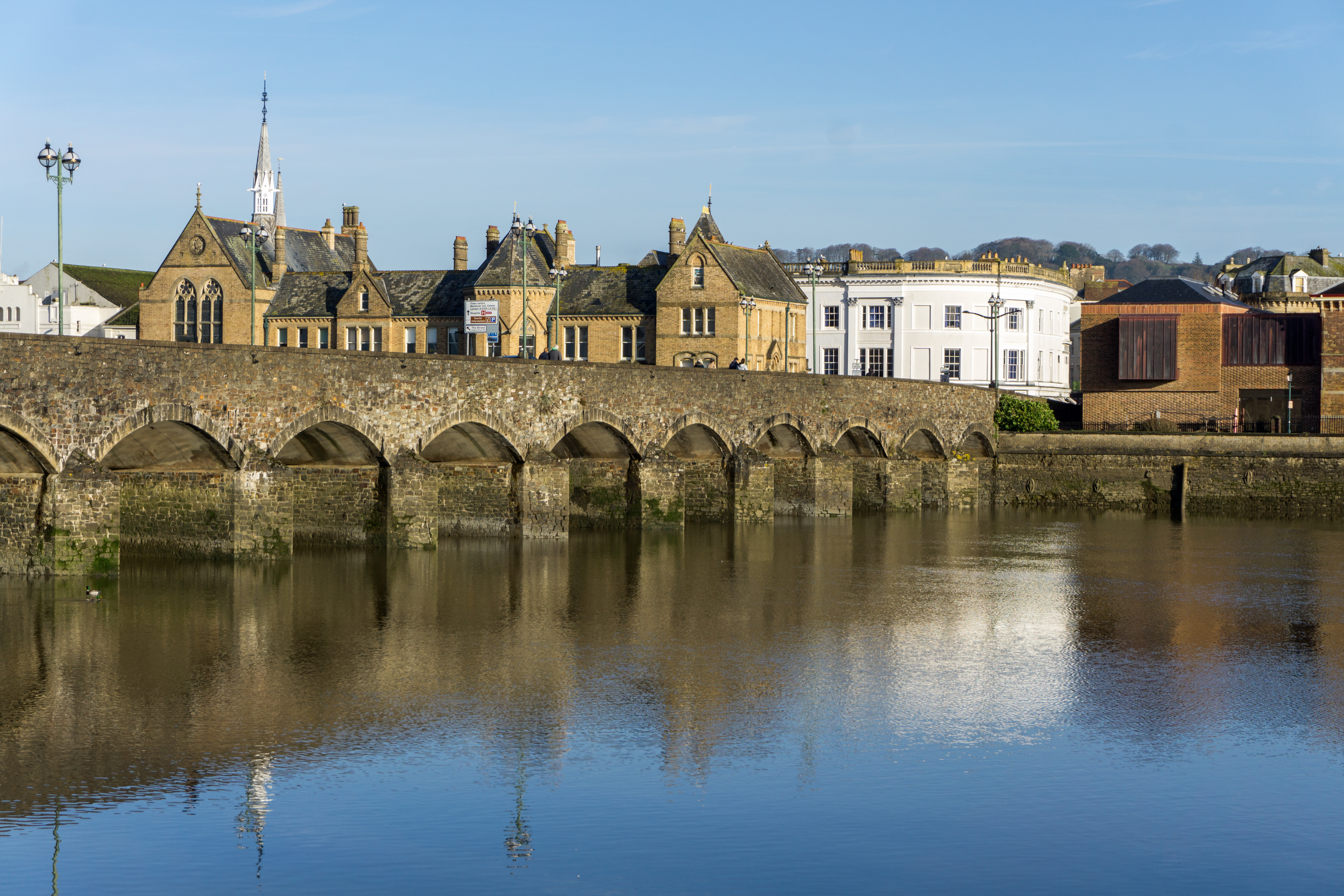 If your parents are looking for an escape from the hustle and bustle of city life, Barnstaple may be the right choice for you. The town/village is packed with local pubs and local beaches are no more than a 20-minute drive away.
One key benefit of Barnstaple is that if you're looking to visit frequently, there are plenty of travel connections including hourly trains to Exeter and the M5 just 45 minutes away by car.
Sandra Thorne from Webbers suggests homes at Taw Wharf: "Taw Wharf is a riverside location in Barnstaple, offering safe, secure and spacious accommodation in close proximity to amenities and all that North Devon has to offer. This is a perfect choice for parents looking for a peaceful place to live."

Bedale, North Yorkshire
Bedale is a charming market town on the fringes of the Yorkshire Dales and is close to the North Yorkshire Moors, too.
Simon Davies from Norman F Brown says: "The town provides a great lifestyle with lots of walking and activities in the nearby national parks, a leisure centre with a swimming pool and gym, as well as sporting facilities including cricket, football, bowls plus squash and tennis courts. The town itself has a thriving marketplace with lovely green open spaces and is brilliantly positioned for access to larger towns and cities such as Leeds, Harrogate, York, Richmond and even Newcastle, so it is a really easy location for families to visit. Bedale also has a great community and holds regular events for the town to get behind and enjoy. It is perfect for all lifestyles but especially those wanting a slightly slower pace of life in beautiful surroundings."

Grimsby, North East Lincolnshire
Grimsby is a town filled with history, bursting at the seams with independent restaurants and of course, the area is surrounded by delightful scenery.
Rachel Duncalf from Jackson Green & Preston, says: "Grimsby might not seem like everyone's perfect 'escape to retirement', but hear us out. We have fantastic house prices, which are on average more than £100,000 below the national average. We also have the beautiful countryside nearby on the Lincolnshire Wolds and the lovely seafront and beach at Cleethorpes, which are all great local scenic spots for when you come to visit. If your parents prefer a spot of shopping, we have plenty of small independent shops and cafes to help them spend their time.
"If the town living isn't quite right, don't fear. You can choose one of the many villages on the outskirts of Grimsby which still provide local amenities but in a quieter setting. So, what are you waiting for? Get searching Grimsby properties today!"

Lavenham, Suffolk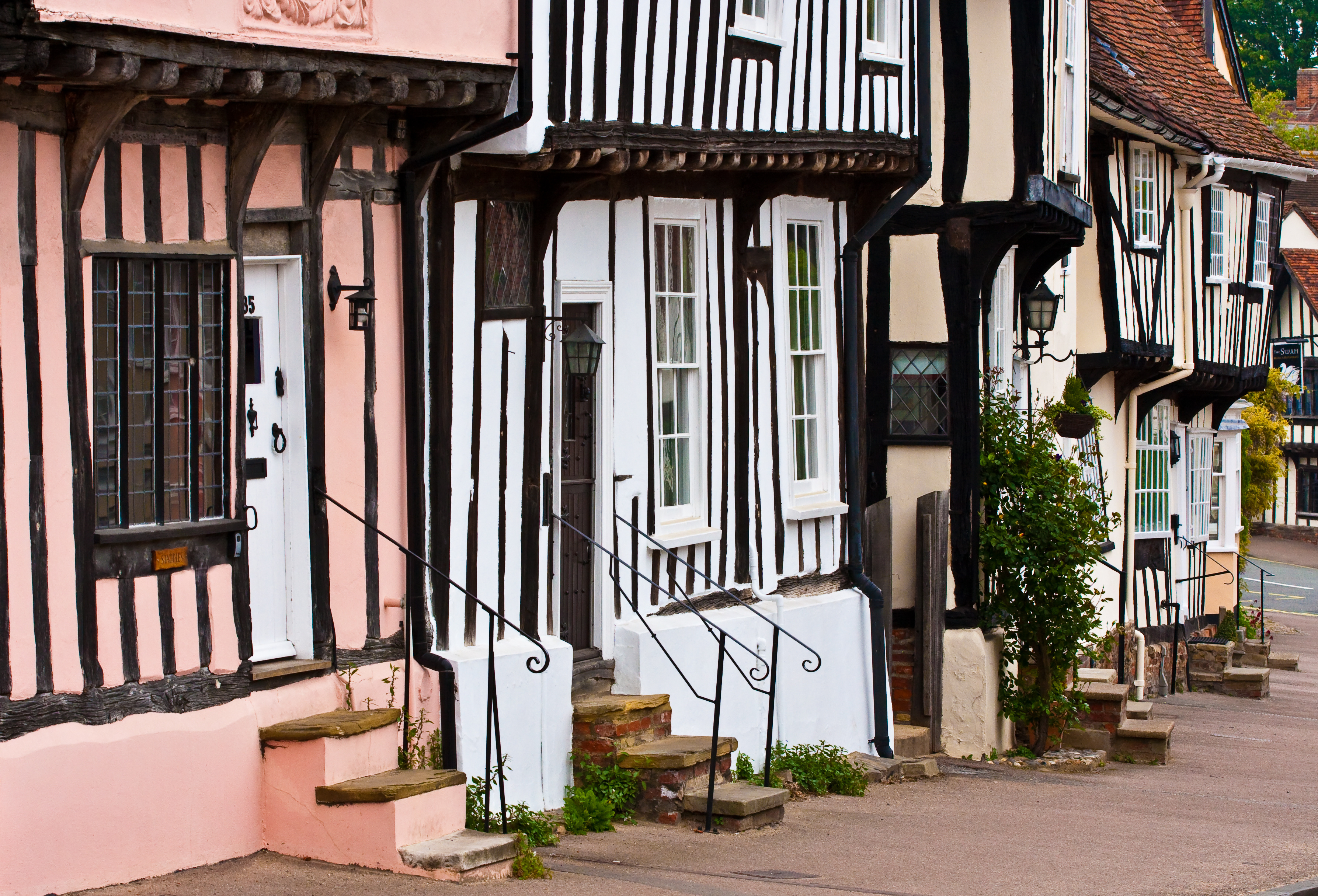 Tim West from Sworders says: "I would suggest the historic village of Lavenham in Suffolk as its within reasonable distance of London via the M11 or A12, and also not too far from the Suffolk coast either. The village has an abundance of history and yet is practical for everyday living without having to get in the car. Lavenham has good local amenities with many interesting shops and galleries, as well as excellent doctors' surgeries. There are also a number of beauticians and clinics, all within walking distance. Lavenham is known as the finest preserved Medieval village in England and of course, offers lovely countryside all around for walks."
Lavenham has more eateries than you could need with numerous pubs and restaurants, plus the village has the famous Swan Hotel with a new spa. From period houses to modern living and even new homes, there is a fantastic selection of properties in the area to choose from.

Falmouth, Cornwall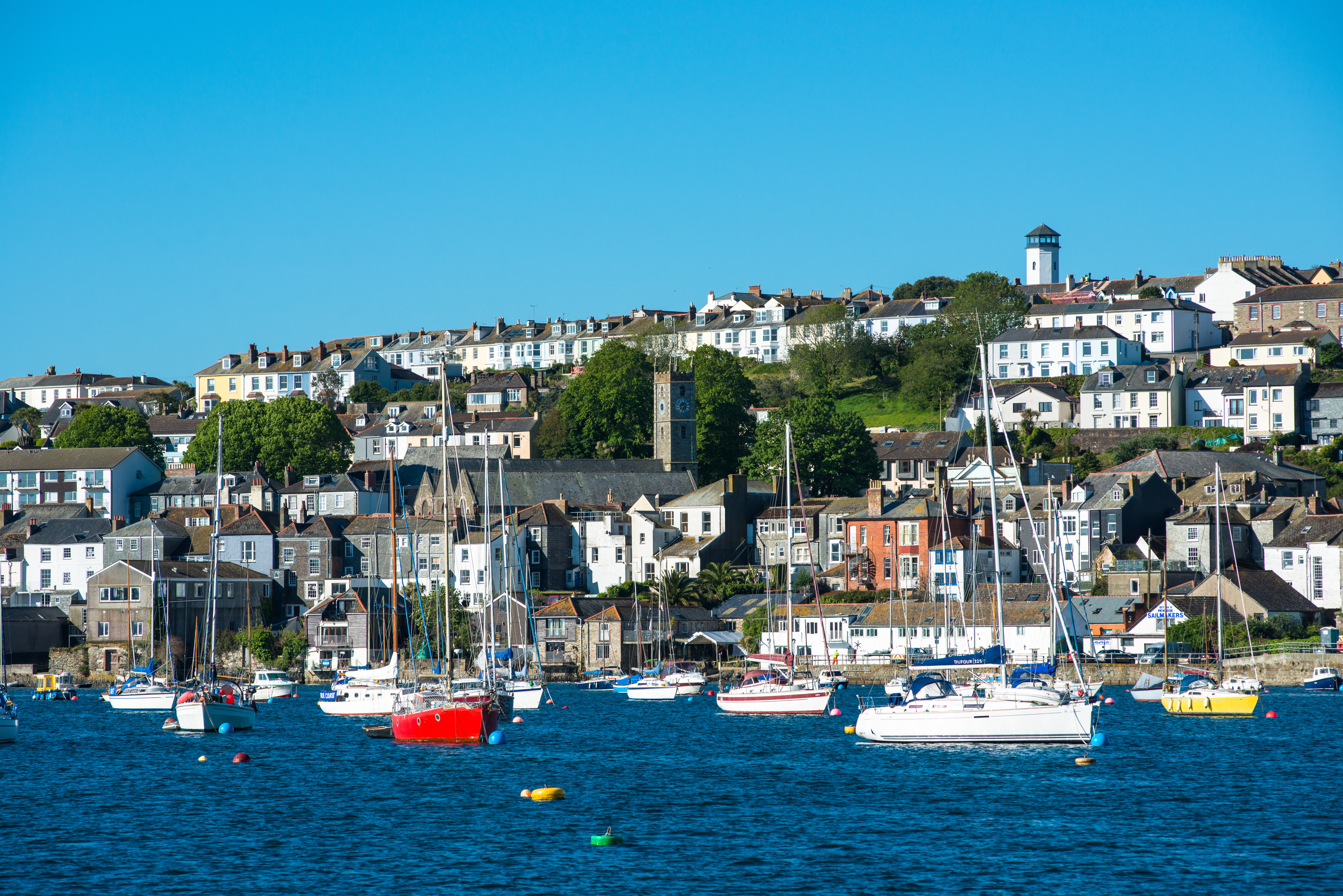 Having been voted the best place to live in the South West by The Sunday Times in 2016, Falmouth really is a beautiful place to live. The town offers a lively high street with independent shops, cafes and restaurants.
There are varying properties in the area including homes with sea views, period townhouses and modern apartments.
Tracy Millington from Heather & Lay says: "Falmouth is a wonderful place to live. Take this superb three-storey modern townhouse for example, set in a secure gated waterside development, moments from the marina and a few minutes' level walk into town. The home is spacious and extraordinarily rare, with its the 30' marina berth on a 15-year lease!"

Bedford, Bedfordshire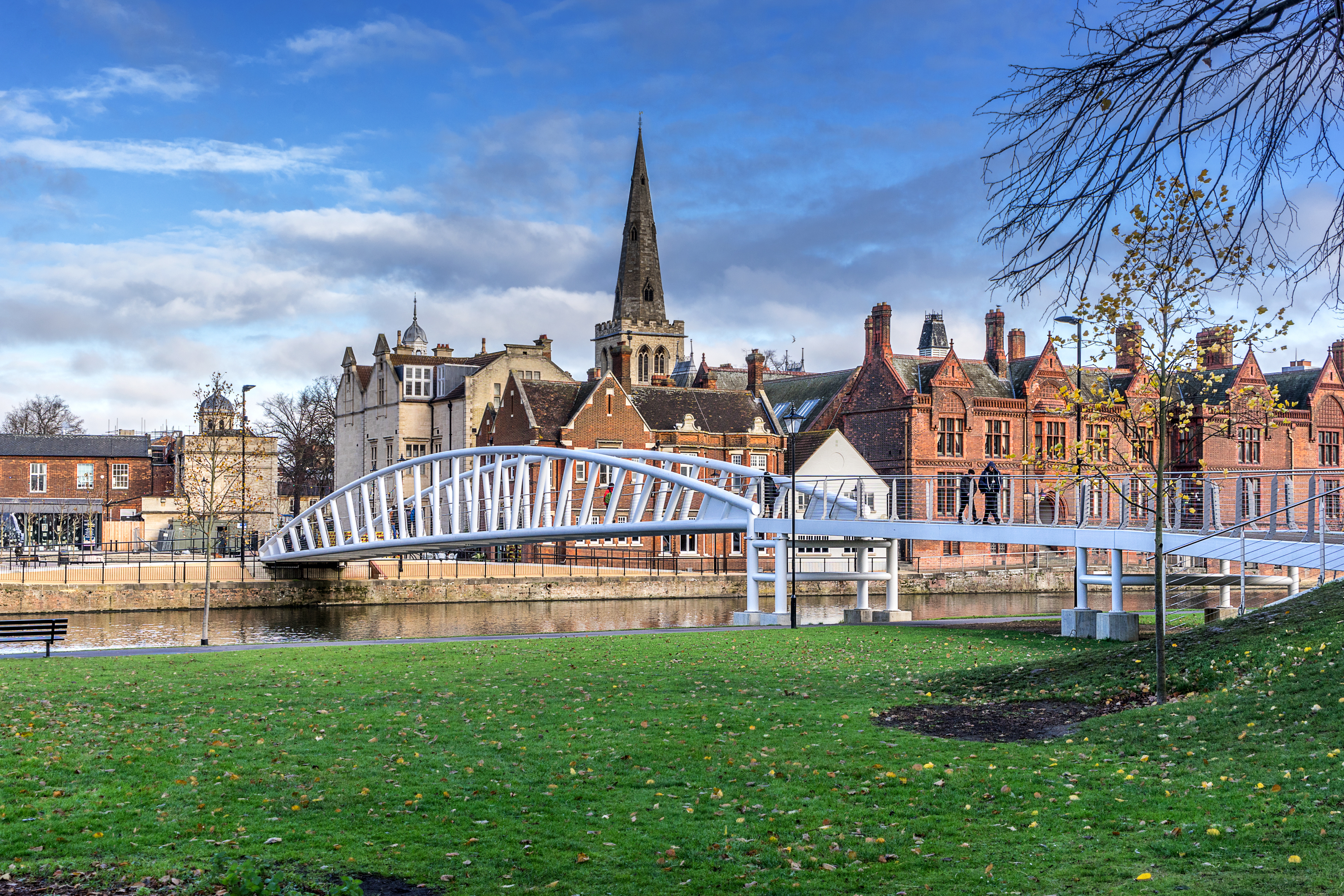 Bedford is an ideal place for your parents to live, particularly if you happen to be based in London and don't want them living too far away. You can get to Bedford from the capital in under an hour by train, plus there's lots to do when you get there, with plenty of shops, pubs and restaurants to take your pick from.
For real foodies, Bedford is known for its Italian bars and restaurants since a large population of Italians arrived in town in the 1950s. There is scenery all around including near the Castle Quarter, located by the River Ouse.

Long Melford, Suffolk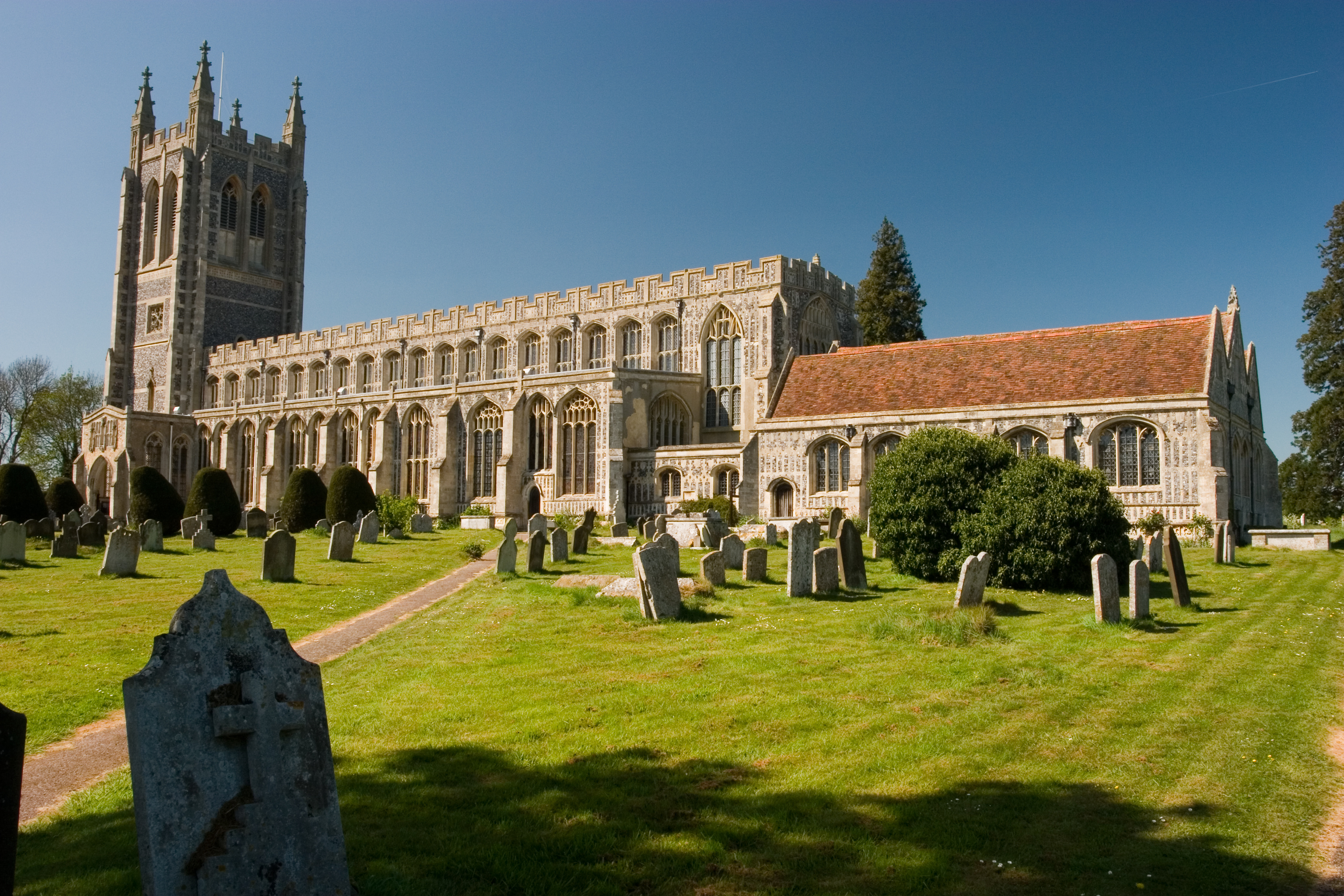 Tim West from Sworders says: "Long Melford in Suffolk is famous for its wonderful greens and two Elizabethan Manor Houses (both open to the public). It's a brilliant place to live as the village offers great transport links to London and is near the Suffolk coast, too. Long Melford is filled with history and offers lots of local amenities on your doorstep. If your parents are interested in moving to Long Melford, there is a great local fish and chip shop, and all sorts of activities and clubs as the village has a high number of active retired living there, as well as families. There is a fantastic selection of houses across varying price ranges, including new homes, as the village is having developments building out at the moment. I can't think of better places to send your parents."

Ottery St Mary, Devon

The town of Ottery St Mary has a delightful array of independent shops, restaurants and eateries, including The Rusty Pig which serves seasonal fare supporting local producers and farmers. Various local festivals run throughout the year, including a tradition called Tar Barrels. Dating from the 17th century and taking place every November, the tradition sees residents of Ottery St Mary carry flaming tar barrels through the town.
Nicky Strange from Hall & Scott suggests Priory House: "The breathtaking beauty of the Jurassic Coast, the wild landscapes of the East Devon and Dartmoor national parks and the vibrant cathedral city of Exeter lies just a few miles from its front door. Exeter city centre can be reached in 20 minutes and there are elso excellent transport links by road, rail and air. For globetrotters, Exeter airport is just 15 minutes away – offering escapes to the northern lights in Finland, snowy ski trips in France or beach holidays in Crete."
Gerrards Cross, Buckinghamshire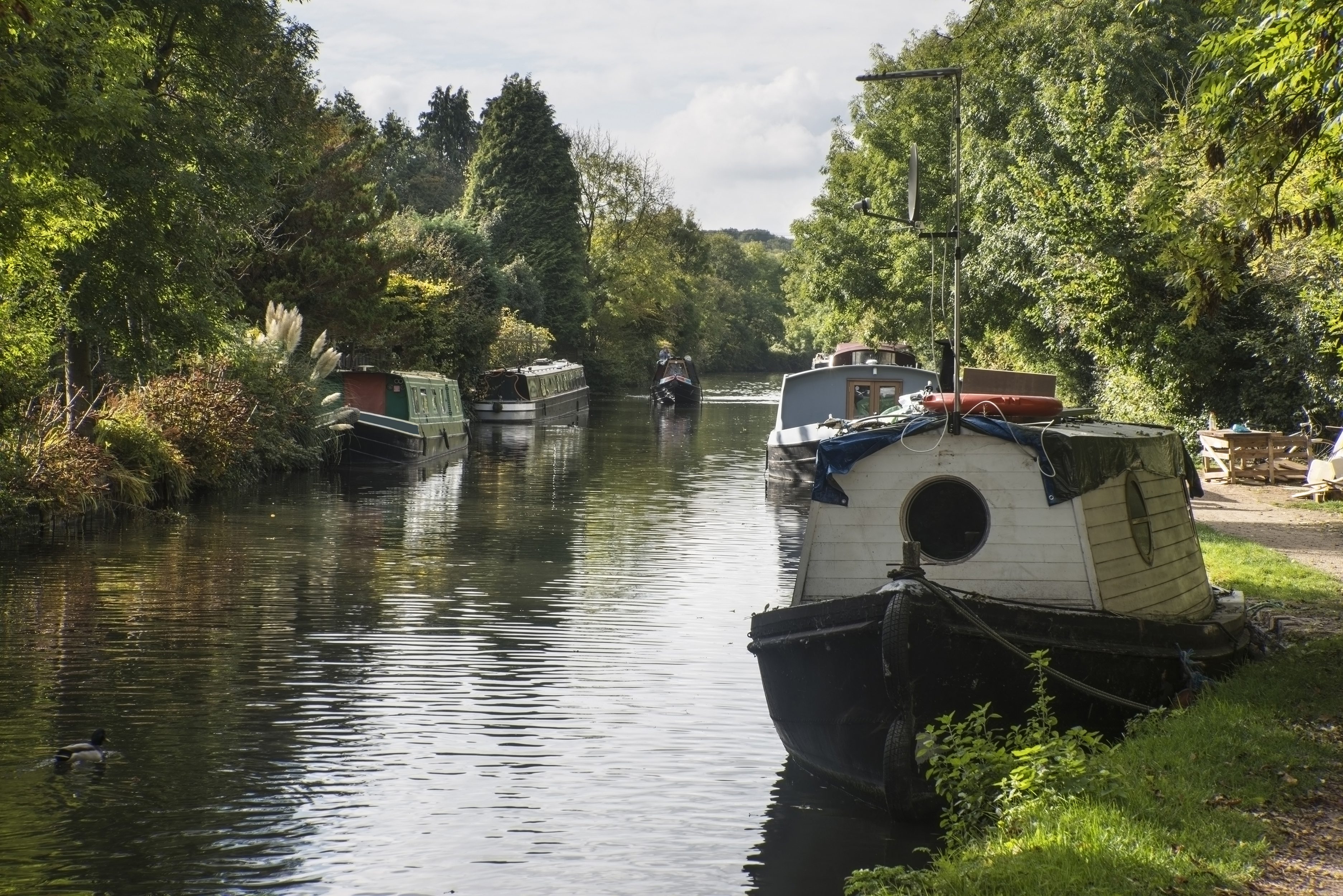 An undoubtedly desirable place to live, Gerrards Cross is the perfect escape from city life with a fantastic choice of local amenities and country pubs.
Malcolm Campbell from Century 21 The Chalfonts says: "The thing that matters most in my experience is close proximity to family and friends for support and companionship. Relocating to a chocolate box hamlet in the middle of nowhere can end up with feelings of isolation. Accessibility is so important, so closeness to everyday amenities - and preferably within a short, level walk when getting older should be a prime consideration.
"In Gerrards Cross you'll find luxury apartments offering the essentials for retirement living such as security, zero maintenance and convenience. A semi-rural location on the edge of the Chilterns, this sought-after town offers everything from stylish coffee shops to prestigious golf clubs and is only a 20-minute train ride to London."

Contact us
If you're looking for the perfect home for your parents, or even yourself, get in touch with your local Guild Member to begin your search.