It's that time of year again; the nights draw in, sunsets split the sky into spectacular colours and rich leaves blanket the grass. With all this magic going on outside, it only makes sense to bring some of it indoors - here are some tips to transform your home this autumn:
Make everything cosy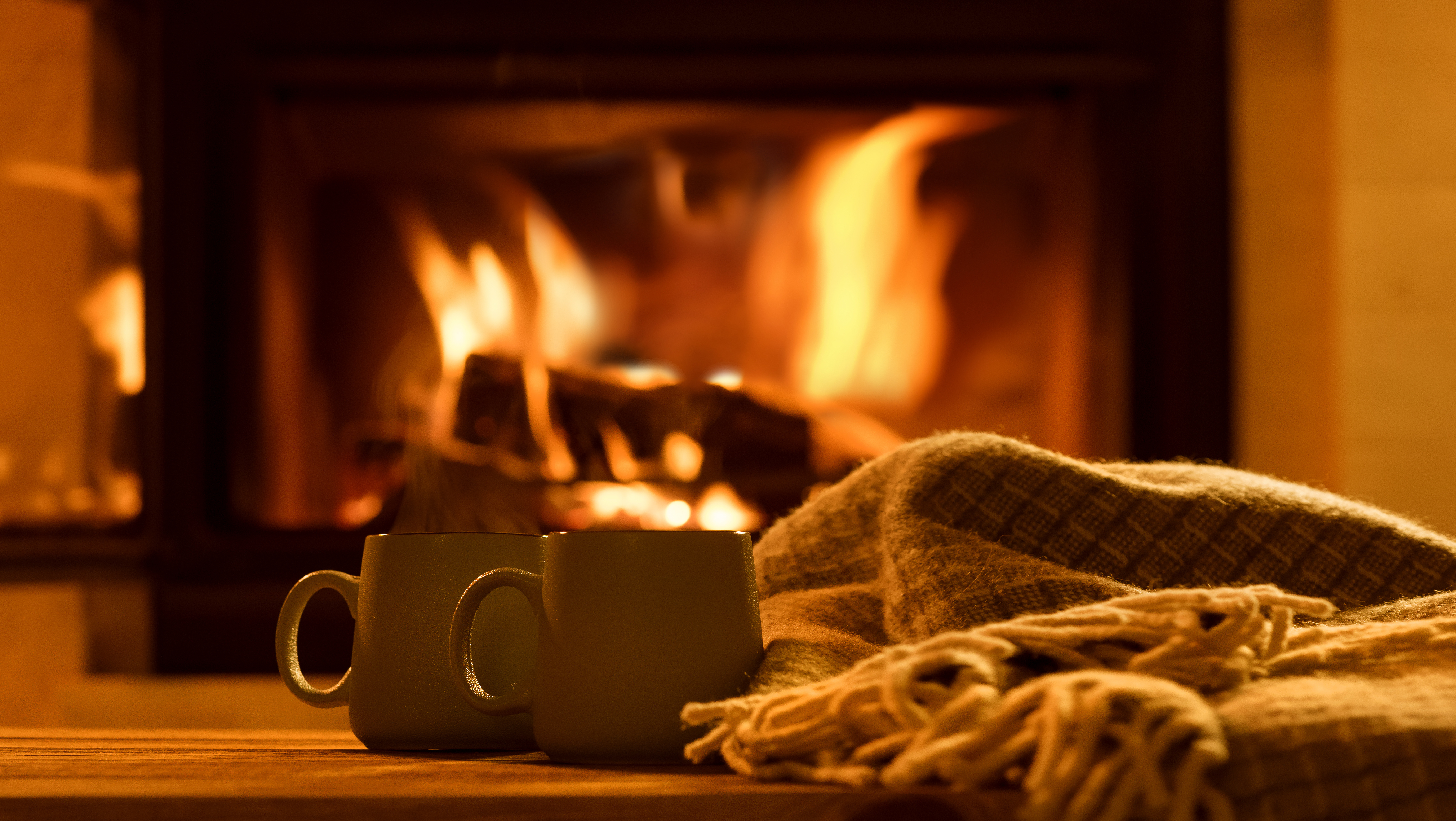 When you think of cold weather, thick blankets, glowing fireplaces, hot chocolates and comfy slippers come to mind. One of the best ways to optimise relaxation in your home is to declutter the space so that your sofas and beds become the centrepieces of the rooms. This creates a calm, comfortable atmosphere which is perfect for movie nights and spending weekends at home.
The autumn foliage creates an unparalleled visual appeal due to the soothing mixture of warm and neutral colours. Combine the season's vibrancy with softer neutrals by placing brighter colours in front of cool-toned backdrops. Find different ways to display outdoor materials; fill glass lanterns with mini pumpkins and fairy lights, use tiered trays to layer potpourri and seasonal trinkets, or fill mason jars with pinecones, acorns and fake leaves for a rustic outdoorsy feel.
Set the atmosphere with a scent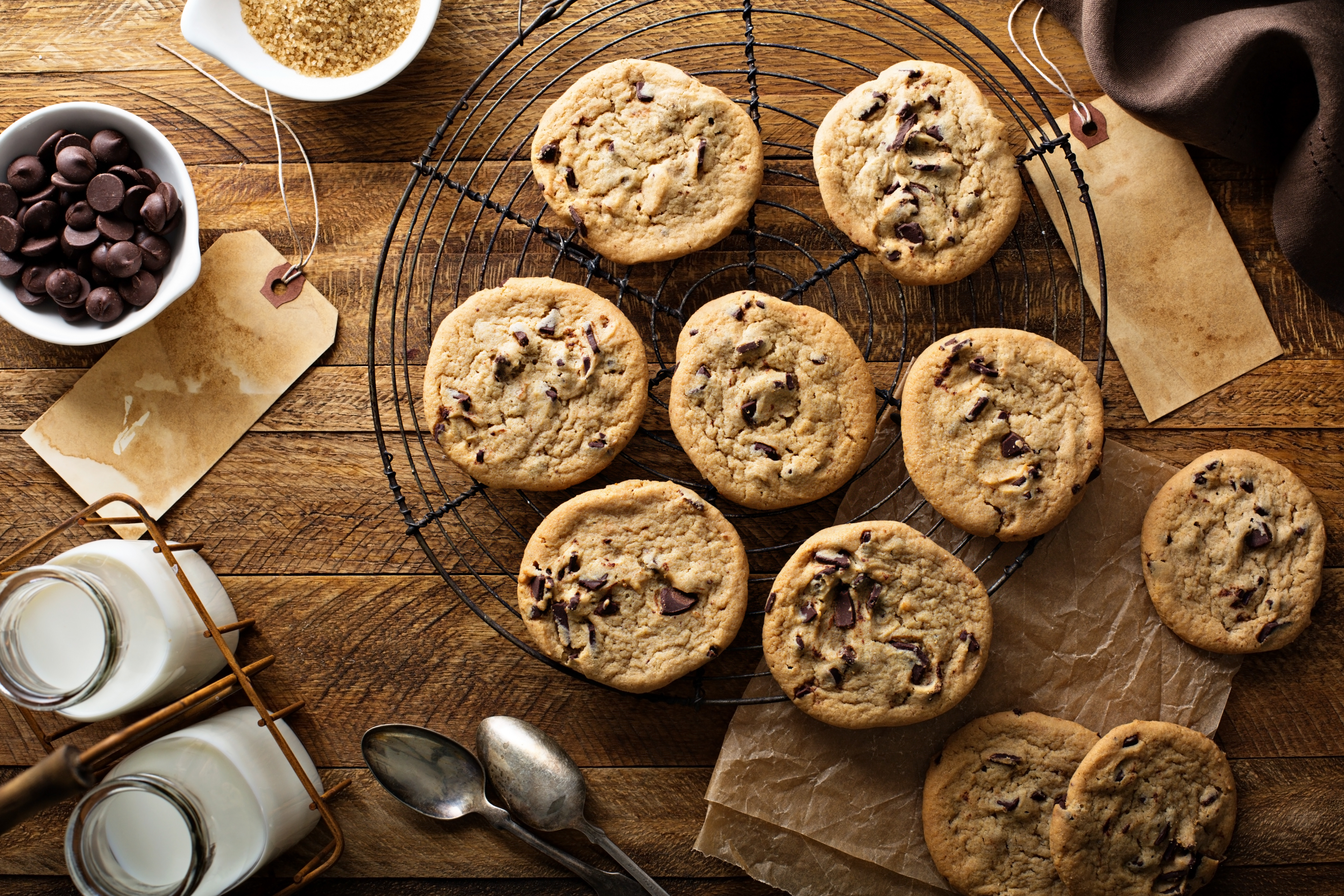 From spooky dark nights to golden morning sunlight, autumn is all about the atmosphere. Capture the outdoor settings by filling your home with autumnal and enticing smells. Use sweet-smelling candles and reed diffusers, bake seasonal treats and light up the fireplace for a warm and welcoming ambience.
If your home tends to get chilly outside of the summer months and you often find yourself cranking up the heating, consider investing in better insulation such as window glazing and roof insulation to avoid heat escaping through any tiny gaps. An energy-efficient heating system will have you excited to come home and get comfortable after a long, windy day and will also save you money in the long run.
Freshen up the fireplace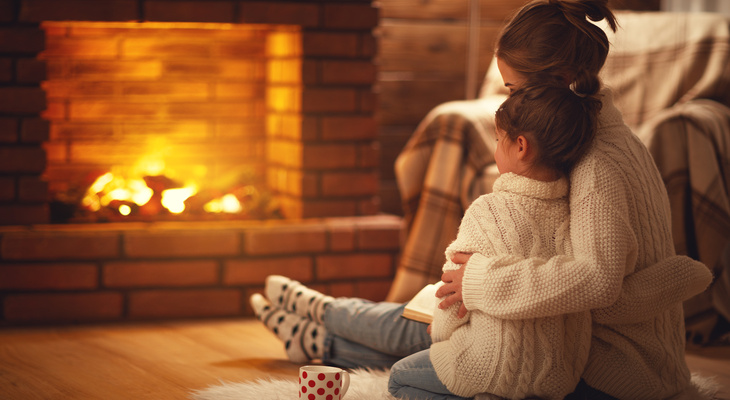 As the cooler months roll on, you will find yourself sitting in front of the fireplace more and more often, so it's a good idea to give it a tidy-up. Nothing is more seasonal and inviting than the warmth and smell of a fireplace, but to get the full visual effect, transform your living room by dressing your mantle into an autumnal bewitching scene with the use of simple decorations. Display pumpkins, fairy lights, garlands and twinkling twig trees to frame your fireplace and entice your guests to gather around it.
Use warm ambient lighting
Embrace autumn's mood with soft and low lighting. Ambient lighting involves using colour, temperature and brightness which can create a warm and comfortable amount of light throughout your home to complement its features. If your home has a dimmer switch, opt for lower settings to capture the cosiness of autumn's dark evenings.
Bring your home alive with flowers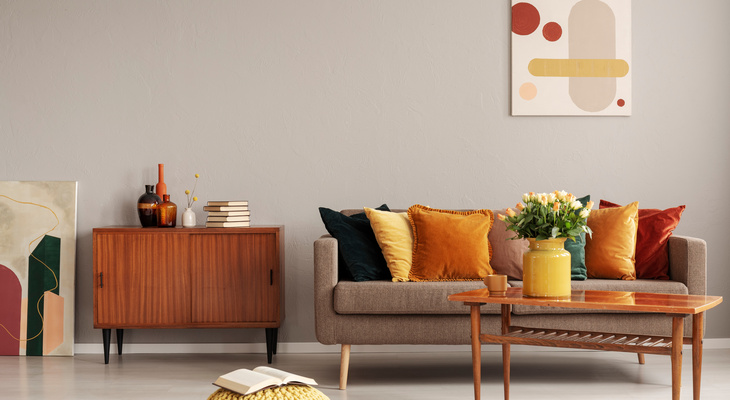 One of the best ways to display autumn's brilliant hues is through decorative flowers. Create a woodland cottage theme with hanging baskets outside, window boxes and clear vases to draw the eyes to the petals.
Create an autumnal outdoor space
As Summer fades out of view, you may find yourself spending less time in the garden, but after all the work you put in over the hot weather, it's a shame to let your garden space go to waste during this beautiful season! You can create an autumn outdoor relaxing area with outdoor rugs, heaters, and weather-resistant furniture or even by transferring your shed into a cosy cove with blankets, pillows and fairy lights.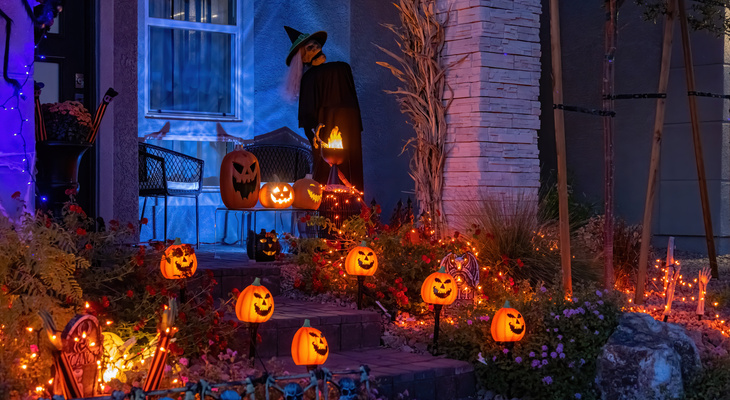 Whether you participate in festivities or not, Halloween-inspired décor is certain to give your home a touch of fun. Pumpkins aren't just a versatile cooking ingredient, they're also a versatile object for design and can be used as a subtle nod to Halloween if you aren't planning on a full spooky makeover. Bowls of treats can also make great eye-catching centrepieces, whether it's tantalising toffee apples or novelty iced biscuits. Display them by the door or on the dining table to bring a sense of childlike joy!
Create a festive entrance
Set the scene for your home by hanging a decorative wreath on the front door, placing white and orange pumpkins around the entrance and laying down a fresh doormat with a charming message. If you're a fan of Halloween, display a sign for trick-or-treaters or homemade scarecrows and jack O'lanterns to let them know they're welcome.
If you're looking for an experienced agent to help you buy, sell, rent or let, then look no further. Contact your local Guild Member today for award-winning service.