Out of all the rooms in your home, the kitchen works the hardest, so it's no surprise that it can start to look tired and worn over time. If you're pinching pennies this year but your kitchen update just can't wait any longer, here are some budget-friendly tips to help you transform your cooking space, without having to break the bank.
Update the backsplash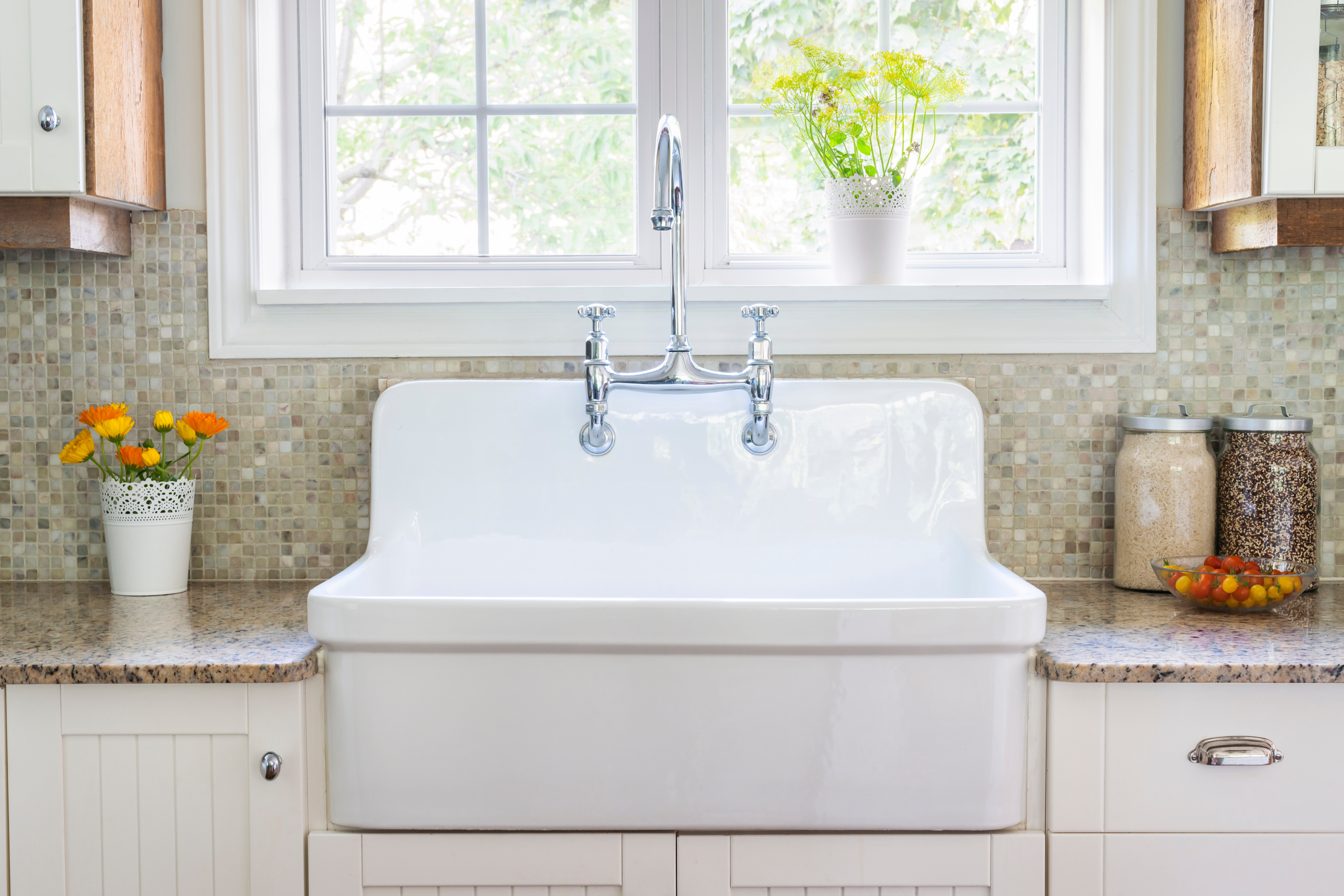 You can refresh the whole kitchen by simply changing up your tile backsplash. You can add some flair to a neutral colour scheme with an exciting pop of colour or pattern – or if your kitchen's colour scheme is already bright and bold, balance out the mood with a sleek, solid colour. A backsplash can be an inexpensive DIY job, but make sure you pick your materials wisely.
Show off your shelves
You won't need to spend a penny to use your existing open shelves or glass cabinet doors to create a chic, rustic effect. Don't let your colourful bowls and intricate glassware go to waste by storing it out of sight! Add a touch of greenery, or some faux flowers, and be sure to keep the items at an equally measured distance from each other to create harmony and balance. This will make any kitchen cabinet look like a beautifully contrived display area rather than a storage spot.
Swap the taps and handles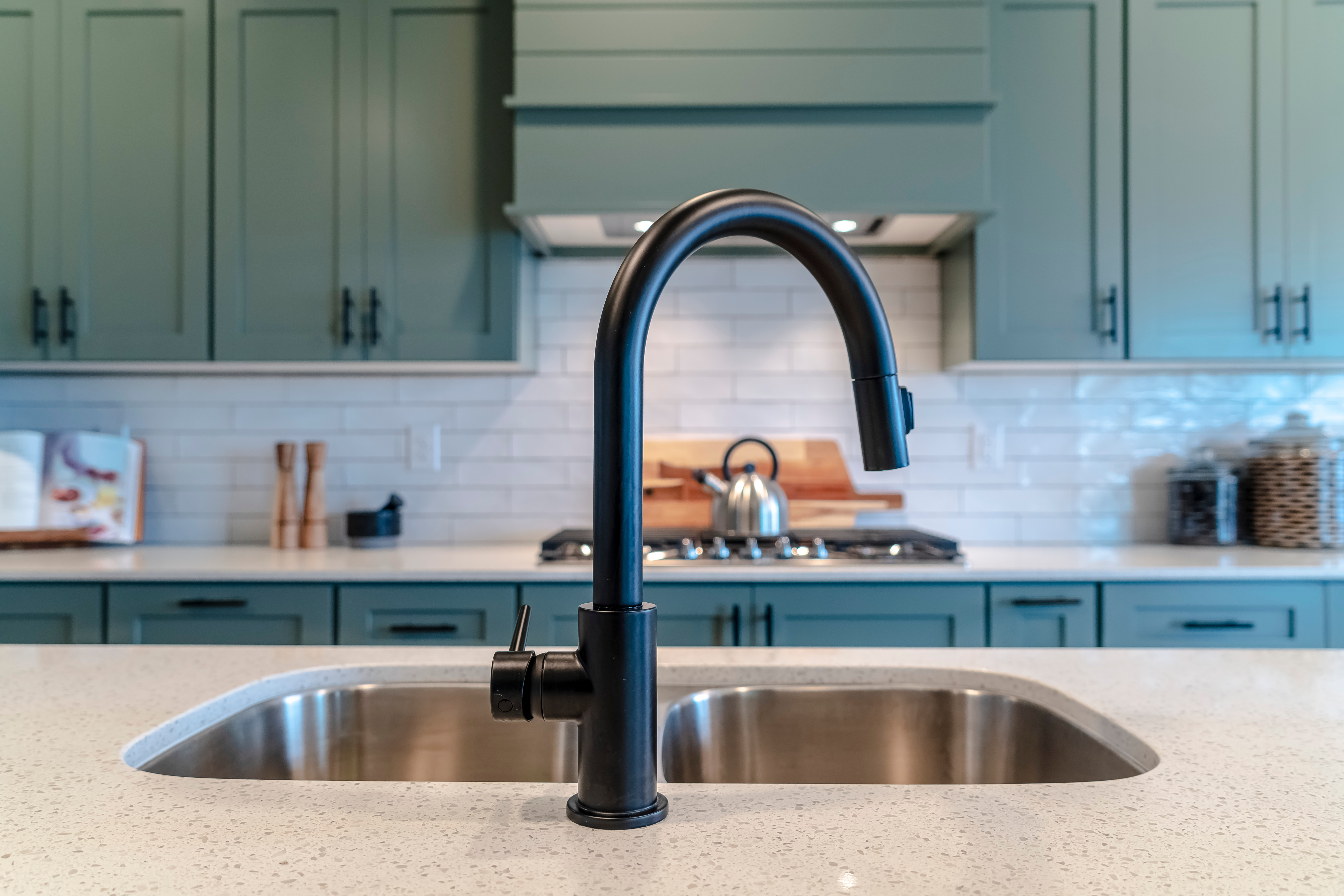 The sink and handles are the most used parts of your kitchen, and this can start to show over time. There are plenty of gorgeous taps and handles available online or in hardware stores to refine your kitchen back to a brand new state. You can even inject a little personality and whimsy by opting for vintage or themed hardware.
Hang a sliding pantry door
Sliding doors are ideal for separating rooms inside the house, especially if square footage is limited. Adding a sliding pantry door to your kitchen can amp up the appeal of your exposed shelves by zoning off the area, but still allowing an open-concept feel which keeps the space light and airy.
Use herb appeal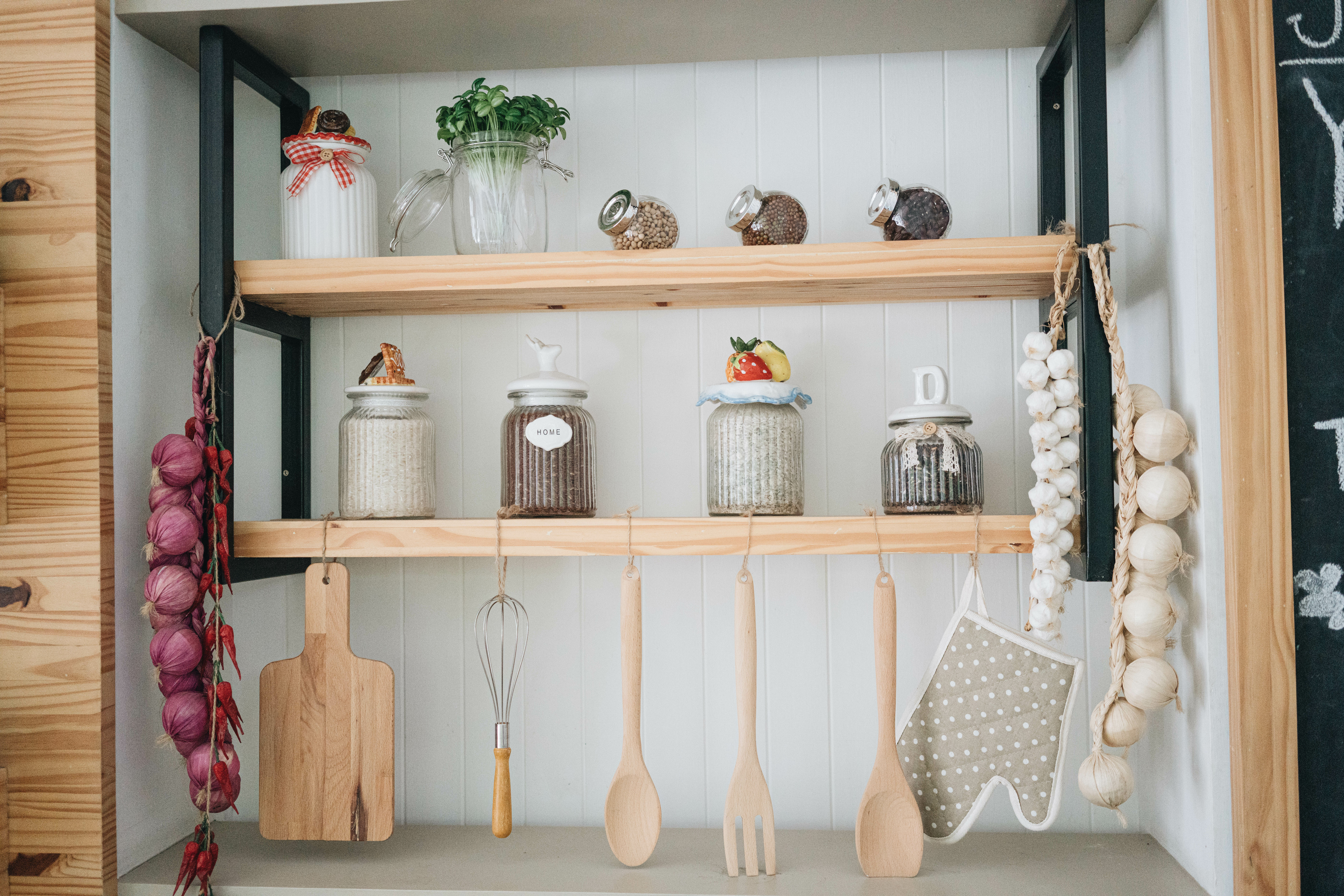 Add a little bit of flavour to your design with herbs and spices. There are countless different ways to display your leafy green herbs and little glass jars of spices, and it's a great way to bring your kitchen to life! We recommend a handy herb wall or window sill with ceramic planters and jars, and finishing with potted ivy for the full effect.
Paint the walls
Painting the walls could be the update your kitchen needs, as a fresh coat of paint can make the room feel more spacious if you choose the right shade. Make sure to fill in any nail holes or other wear and tear first, and tape around your cabinets and skirting boards to avoid making a mess. Rooms that get a lot of moisture - like kitchens and bathrooms - work best with semi-gloss paint. Choose a neutral colour to make the room brighter, and consider adding some dimension with a deep-toned feature wall to bring some warmth back in.
Contact us  
If you're looking to sell your property or would like more help with preparing for your next big move, contact your local Guild Member today.